Description
Can you learn to code and build you own web application in 9 weeks? Even better, can you land a job as a developer? Yes! Come see for yourself on Thursday, August 18th from 6 - 9 pm at General Provision.
Wyncode's Pitch Days in Miami, Fort Lauderdale, and Miami Beach combined have brought together over 1,500 people from all over South Florida tech scene. This is a can't miss event- where you witness our Wyncoder's present their skills through innovative projects that members of our community pitched through our Wyntank program.

What is Pitch Day?
On June 20th, 13 individuals started their first class in learning how to code. Nine weeks later, on Thursday, August 18th from 6-9pm at General Provision they will be inducted as alumni and presenting their web apps to 100+ individuals in the South Florida tech scene and you can be a part of it.
Our alumni are now leading the charge as web developers in South Florida tech scene coding with a diverse array of innovative companies including MDLIVE, Modernizing Medicine, Line5, Kipu Systems, and more! Fort Lauderdale's 6th cohort will follow in their footsteps and become the new fleet of software developers.
Join us to see the web apps created, get involved in the growth of the South Florida tech scene, and meet your next developer or even co-founder!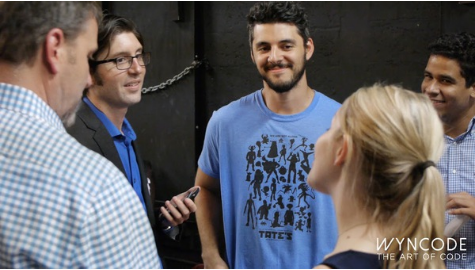 Schedule for the Evening
6:00-7:00 Drinks & Meet Wyncoders and South Florida's community leaders
7:00-9:00 Presentations
9:00pm Closing remarks and winner announced