On August 20th and the 21st Whitney Young High School's Class of '81 will be celebrating their 40th Year Reunion.
About this event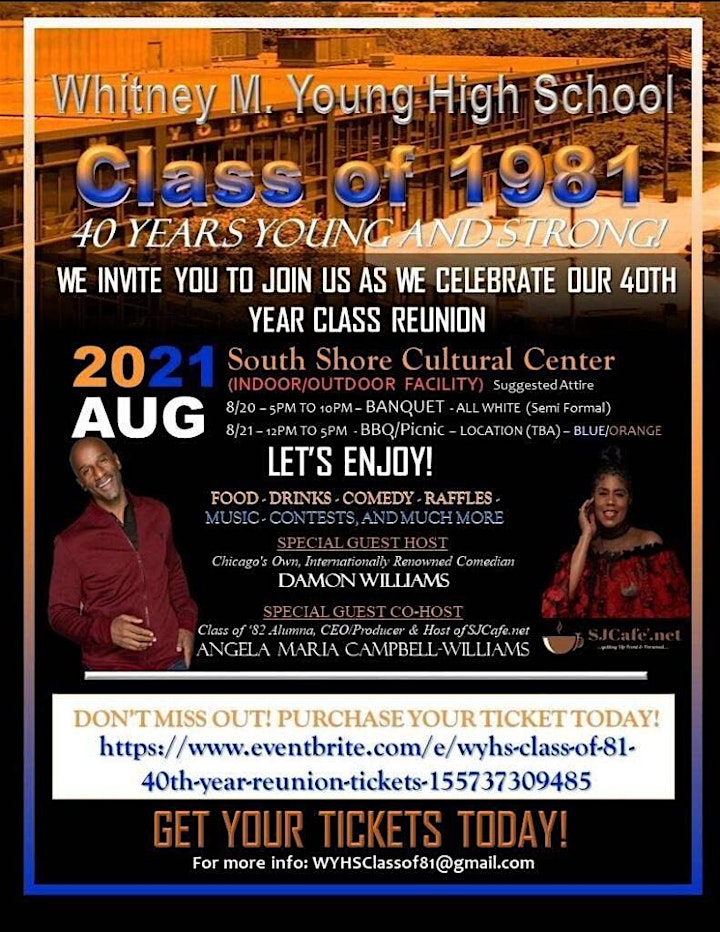 The hours for Friday's celebration will start at 5:00 P.M. and end at 10:00 P.M. The class picture will take place in front of the cultural center at 6:00 P.M. The picnic on Saturday will start at Dawn and end at Dusk. The location for the picnic is at Whitney Young High School. Purchase your ticket today and celebrate with us.
"40 Years Young and Strong"