Description
With inspiration from the iconic Studio 54, WYES will be the hottest and most exclusive "club" in town for one night only!
Come boogie the night away while supporting WYES.

'70s attire encouraged!

What will inspire your '70s costume? Hippie chic Joni Mitchell? Leotard-loving David Bowie? Disco-inspired John Travolta? Halston or Yves Saint Laurent? Metallic, glittery or velvet? Bell bottoms, pantsuits, platform shoes? We can't wait to see!!!

Check out the event's promo: https://youtu.be/IYXBqx536hI
---
WYES STUDIO 12 GALA presented by Eugenie and Joseph Jones Family Foundation
Friday, April 20, 2018
6:30pm Patron Party with DJ Ann Glaviano (HEATWAVE!)
8pm Gala with The Phunky Monkeys (live band)

10:30pm-12:30am Late Night with DJ Mannie Fresh
---
WHERE:

WYES Paulette and Frank Stewart Innovation Center for Educational Media
916 Navarre Avenue
New Orleans


---
TICKET LEVELS (per ticket):
$500 Patron
$225 Junior Patron*
$ 200 Gala
$100 Junior Gala*
$65 Late Night
*Junior Tickets Ages 21-40
---
BE A SPONSOR!
$10,000 | $5,000 | $2,500
Additional Opportunities Available Upon Request
Under 'Tickets' (above right, in green bar) — Click on each sponsorship level to see what you or your business will receive as an event sponsor. Extras include Patron party tickets, WYES on-air mentions, thank you ads in DIAL12 located in New Orleans Magzine & more!)
Questions about sponsoring the event, call 504-486-5511.
---
EVENT CHAIRS:
Pepper Baumer | Julie Comarda | Mary Clare & Danny Conwill | Susan & Jimmy Gundlach
---
FAQs
Are there ID or minimum age requirements to enter the event?
You must be 21+ to attend.
What are my parking options for getting to and from the event?
Complimentary valet parking will be available. Addtionally, there is parking available in the surrounding lots by Delgado Community College. Street parking is also an option.
How can I contact the organizer with any questions?
Call WYES at 504-486-5511 during normal business hours.
Do I have to bring my printed ticket to the event?
It is helpful, but not necessary. A WYES representative will be there to check each guest in.

What does my donation to WYES go towards?
Proceeds from WYES events benefit the programs and services you love and enjoy. Without events and our WYES members, we simply couldn't continue to bring you the highest caliber news, performance, science, and children's programming that you expect from WYES.


---
Keep up with new event details by following #WYESStudio12

---
Thank you to our sponsors:
HEADLINER Presenting Sponsor: Eugenie and Joseph Jones Family Foundation
NIGHT CLUB Sponsor:

The Patrick Family Foundation
DISCO Sponsors:
Michele Reynoir / Kevin Clifford
Susan and Jimmy Gundlach
SPOTLIGHT Sponsor:

Conwill Family Foundation
Cox Communications
IBERIABANK
Jonathan C. McCall
GLITTER Sponsors:
Anonymous
Bourgeois Bennett LLC
Bonnie and John Boyd
Patricia and Vernon Brinson
James and Marie Cahn
Sally and Walter Cockerham
Engel & Völkers
First Bank and Trust
Freeport-McMoRan Foundation
Geocent
Gustaf W. McIlhenny Foundation
IMTT
Jones Walker LLP
Cammie and Charles Mayer
The Sanderford Family
Susu and Andrew Stall
Trimark Constructors
Margaret and Pierre Villere
Whitney Bank
MEDIA Sponsor:
St. Charles Avenue Magazine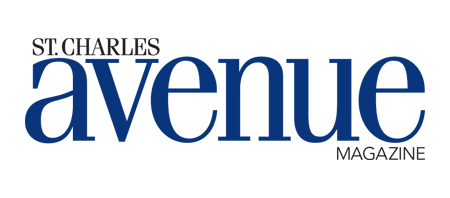 SPECIAL THANKS:
Celebrate! Catered Events by Windsor Court
Felix's Restaurant & Oyster Bar
Sazerac Company | Goldring Family Foundation
MBS Equipment Company

---
Many thanks to our committee:


Warren Backer
Kelsey and Stephen Beahm
Jane and Greg Bensel
Louellen and Darryl Berger
Trishala Bhansali
Bridget and Bobby Bories
Rayne and Robert Bories
Patricia and Vernon Brinson
Kenny Broadwell
Sally and Geordie Brower
Meghan Cannon
Caitlin Carrere
Cathy and Rivie Cary
CeCe and Trevor Colhoun
Benjamin Conway
Katie and Howell Crosby
Katie Deshautreaux
Betsy Dienes
Charlotte Drennan
Kasey Eckstein
Will Erickson
Lessley and Fletcher Fitzpatrick
Jonathan Forges
Henry Heaton
Kaylea and Hunter Hill
Ashland Hines
Rebecca Holis
Ben Kazenmaier
C.C. and Bill Langenstein
Kay McArdle
Mary Wyatt and Kerry Milano
Juli Miller-Hart
George Montgomery
Ashley Morgan
Taylor Morgan
Adair and Marsh Moseley
Emilie and Phillip Moseley
Mary Lou and John Ochsner
Arlene and Alan Philipson
Katie Poche
Claudia and Cleland Powell
Hunter Powell
Ransdell and William Prieur
Paul Pursley, Jr.
Anne and Edmund Redd
Robert Riess
Leslie and Scott Rodger
Katy and Dennis Roubion
Rachel and Justin Roubion
Lauren and Andy Ryan
Adele and Brice Sanderford
Mallory Savoie
Victoria and Max Schellenberg
Chris Senner
Sam Solomon
Matthew Taylor
Claire Elizabeth Thriffiley
Lynne and Hugh Uhalt
Matt Usdin
Margaret and Pierre Villere
Tommy Westervelt
Jane White
Megan and William Wolf
Elizabeth Woolverton
*Updated March 26, 2018