Celebrate the Season with WYES' Holiday Par-TEA benefitting WYES, your local PBS member station!
About this event
Let's Sip TEA and Be Merry!
On behalf of event chair Laurie Guillaume, along with Karen Coaxum, Michelle Dodenhoff, Anne Redd and the entire event committee, WYES invites you to join...
WYES HOLIDAY Par-TEA presented by Harney & Sons
Thursday, December 10
4:00 p.m.- 5:00 p.m.
Zoom Event (the Zoom link will be emailed to you prior to date of event)


Host and WYES Producer Peggy Scott Laborde will welcome all WYES HOLIDAY Par-TEA guests via Zoom.
WYES is pleased to have two international tea authorities as guest speakers:
James Norwood Pratt, elected "Best Tea Educator" four successive years, will share his knowledge on "The History of Tea."
Bruce Richardson, named Tea Master for the Boston Tea Party Ships & Museum, will discuss "Tea Rituals Around the World."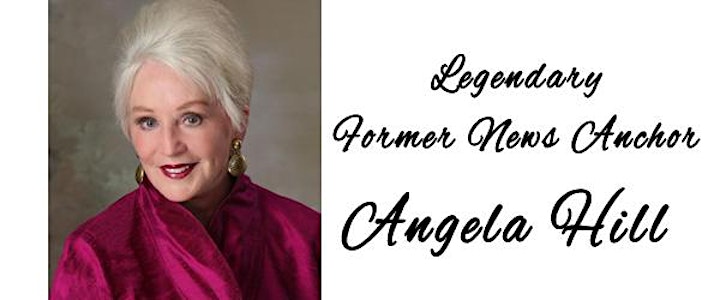 WYES encourages participants to be a part of the BEST HAT CONTEST. The legendary former news anchor Angela Hill will judge!
Win prizes in the following categories:
Most thematic
Most elegant
Best holiday hat
During the Zoom event, the WYES cameras will share screenshots of your Par-TEA and hat, but also any heirloom tea sets and/or other unique items you will be using during your Par-TEA. If you would like to tell us more about your pieces, please contact Dana Hansel at dhansel@wyes.org.
Special thanks to our generous event committee:
Carla Adams • Cary Alden • Laura Badeaux • Margarita Bergen • Sharon Blair • Elizabeth Boh • Beth Bridges • Taryn Brown • Stephanie Burks • Birchey Butler  • Adela Canaj • Renee Carrere • Jacquee Carvin • Sandra Chaisson • Reagan Charleston • Laura Claverie •  Dorothy Clyne • Cathy Deano • Gayle Dellinger • Heather Doolittle • Molly Douglas • Melissa Dovie • Lynette Dufrene • Deborah Elam • Nicole Ferrier • Ella Flower • Teresa Guzzetta • Carol Hall • Stacy Head • Lisa Heller • Sandra Herman • Barbara Kaplinsky • Barbara Lacen-Keller • Tamica Lee • Sara Lewis • Mary Matalin • Sara Mayeux • Paula Meiners •  Juli Miller-Hart • Kathleen Mix • Leslie Patterson • Faith Peperone • Jean Rice • Patty Riddlebarger • Kathleen Robert • Jess Serrano • Carol Short • Kathy Singleton • Mary Sutton • Cynthia Thompson • Sylvia Vellino • Phoebe Whealdon • Dawn Williams • Elizabeth Woolverton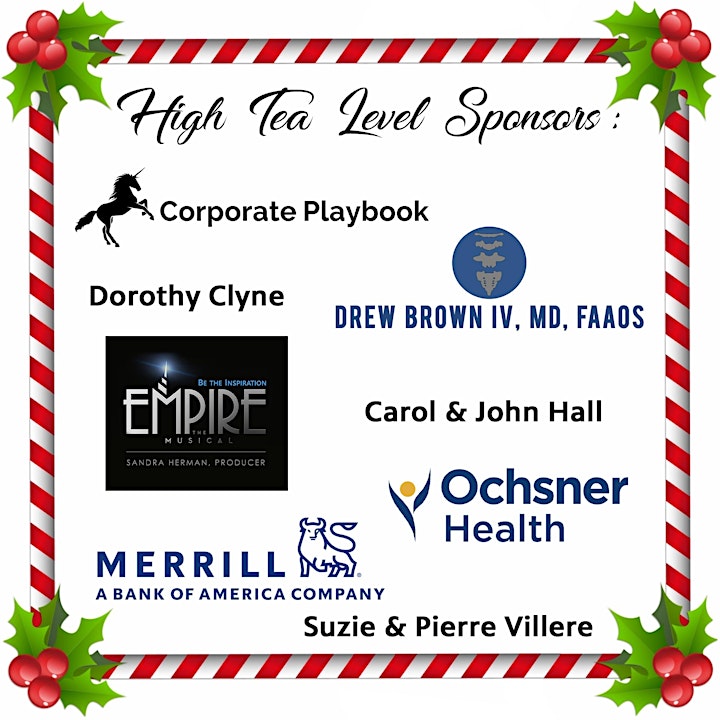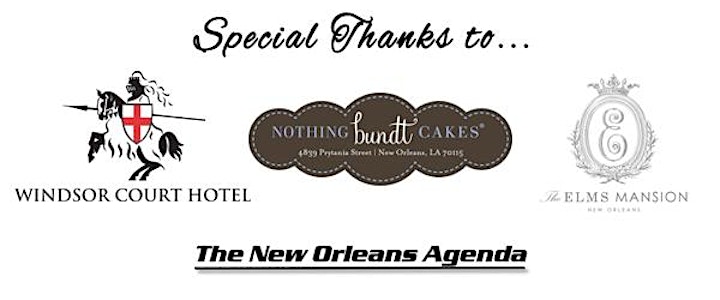 REGISTER, BID & VIEW AUCTION ITEMS DURING THE...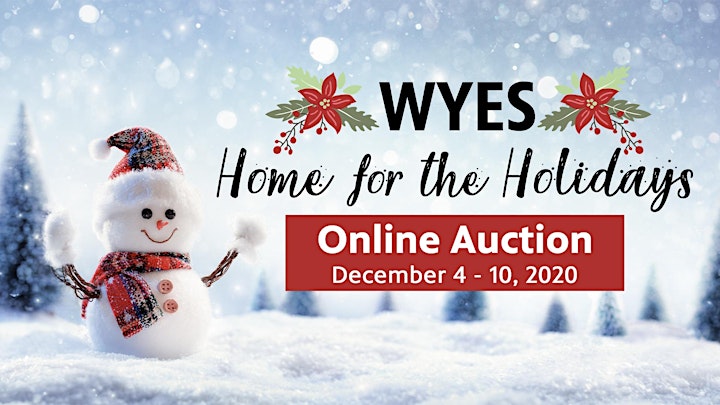 Without you, WYES simply couldn't continue to bring you the highest caliber news, cooking, performance, science, and children's programming that you expect. Thank you for your support of public television.
Organizer of WYES Holiday Par-TEA presented by Harney & Sons
For 64  years, WYES has worked to inform, teach, illuminate, entertain and inspire our entire community. It is the oldest public television station serving southeast Louisiana and the Mississippi Gulf Coast, the 12th oldest in the nation, and the most utilized non-profit organization in our two states. For more information, call (504) 486-5511 or visit wyes.org.