About this Event
FUNKY FRIDAY comes to Harrisburg!
The Funk Train is leaving the station and coming out to Central PA for another Funky Friday Dance Party! Funkmaster David Dye will be spinning the Funk at XL LIVE in Harrisburg from 4 to 8:00 p.m. and we'll be broadcasting live!
It's a free event, but you gotta sign up!
This is a 21+ venue. Minors under the age of 21 may attend only when accompanied by a parent or guardian.
This event is made possible with support from Harrisburg University Presents.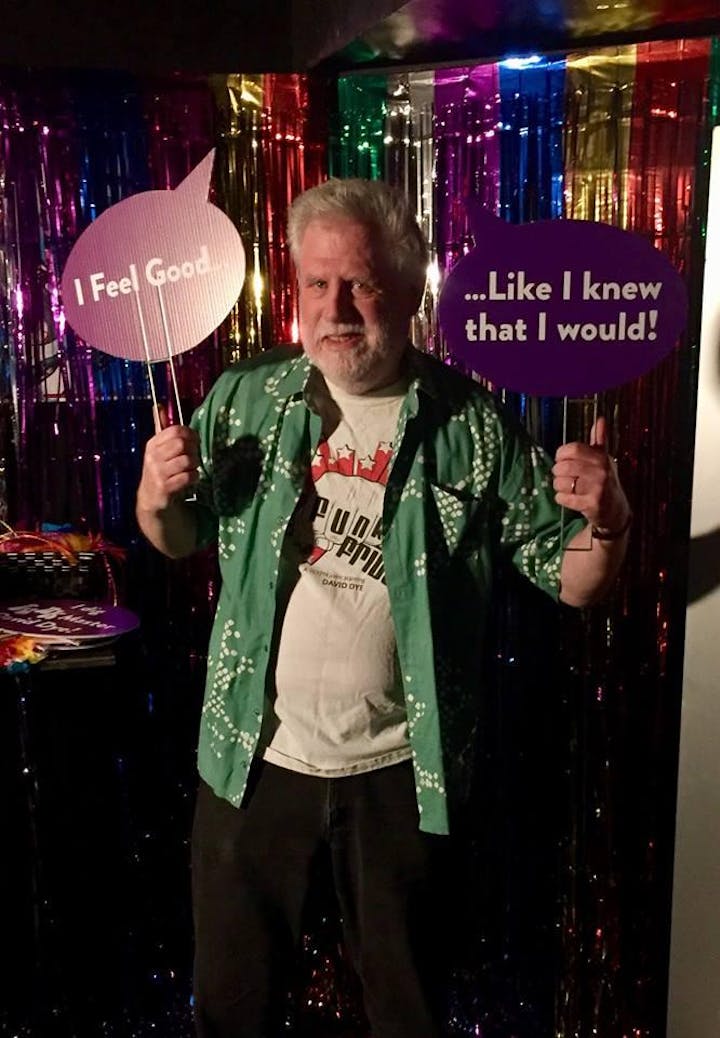 About Funky Friday
Since mid-1995, Dye has hosted Funky Friday, which was launched on a hot Friday afternoon in August 1993 by then-WXPN DJ Elise Brown. As the show grew in popularity, it has expanded in length, and can now be heard every Friday from 4 pm to 7 pm.
Dye, who hosted WXPN's nationally-syndicated music program World Cafe from 1992 to 2017, was already widely known as "Mr. Friday Night" from hosting The Friday Flashback for more than a decade on Philly radio station WIOQ-FM before he joined WXPN. That show evolved into a weekly, live radio broadcast from West Philadelphia nightclub the Chestnut Cabaret, featuring Dye spinning rhythmic music. "So I feel like I understand listeners' Friday night mindset pretty well by now," he laughed.
For Funky Friday, Dye is liable to spin anything funky from the 1950s to brand new funk, but music from the predominantly funky 1970s is always well-represented (and requested). Dye creates special features for the show's 6 pm hour, such as artist blocks, funk songs from specific years, and themes such as "brothers and sisters" (Sister Sledge and the Neville Brothers, for example). About 20 percent of Funky Friday's content is listener requests.
When asked about the show's enduring popularity with WXPN members and listeners, Dye takes little credit. "Funk is the ultimate party music because it's so upbeat," he said. "It's about having fun, so it's perfect for the transition from the work week into the weekend, and it gets everybody happy and moving. It's impossible not to dance, even in your car seat or in front of the stove. Over the years I have received many videos of kids and their parents funkin' out."