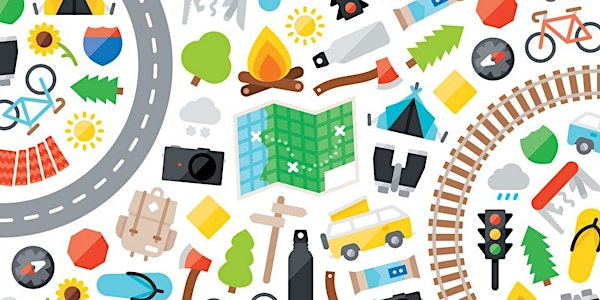 WWE Reno / Lake Tahoe Area - Ladies Intro to Camping/Group Camping Trip
Intro to Camping Overnight trip on Stampede Reservoir.
When and where
Location
Emigrant Group Dog Valley Road Truckee, CA 96161
About this event
I remember when I first started camping and I was a bit intimidated because I had no idea what to pack, how to set up a tent, what a sleeping pad was, etc!
This is a group camping trip together for ladies who don't have any/much camping experience, ladies looking for a fun group to go camping in, or anyone who wants to help out on the "teaching end"! We can teach you how to set up your tent, what to pack, tips and tricks, how to pee in the woods, how to leave no trace while camping, etc!
This is an official WWE event, co-hosted by Katie B. and Sara G. Ladies helping ladies create a comfortable space to learn about your gear and camping, and have fun!
The total for the campsite was $200, so depending on how many people go, it could be pretty cheap! (i.e. if $200/20 = $10 each!).
Katie will be providing a suggested camping list and a pre-camping zoom call to answer any questions you might have! Please feel free to message us with any anxieties that might keep you from coming, and let's get out there and have a great time!
To join in:
1. Register on EventBrite so your WWE Ambassador can keep track of who is coming.(this page) https://www.eventbrite.com/e/wwe-reno-lake-tahoe-area-ladies-intro-to-campinggroup-camping-trip-tickets-382621229397
2. Liability Waiver: Friendly reminder that it is required to sign the e-waiver before attending your first Women Who Explore event. Please sign on an annual basis.
https://forms.gle/HwwDkNxiDZAk15vW7
EVENT DETAILS
Time: Check in is 2 or later, we'll discuss carpooling plans
Date: Saturday August 13th - Sunday August 14th.
Location: Emigrant Group Campground, Sierraville or Truckee ... https://goo.gl/maps/nxK77NX2D98cn9jWA
Cost: Contribute to Katie to help cover the campsite cost.
** PLEASE NOTE: WWE Ambassadors are not wilderness first aid certified and are not guides. This is a casual get together for shared outdoor enthusiasts. Safety is a top priority; please plan accordingly.**
Event Guidelines (for Covid): At Women Who Explore the well-being of our community members and ambassadors is our number one priority.
Considering COVID-19, Women Who Explore has been and will continue to monitor guidelines outlined by the Center for Disease Control (CDC).
Currently, Women Who Explore's COVID policy is as follows:
● Follow your local guidelines for mask and social distancing requirements.
● If there are no restrictions in your local guidelines or the CDC, you are free to host events without restrictions as well.
● Practice self-awareness and do not attend if you have had any flu-like symptoms, exposed to or have been exposed to and/or tested positive for COVID-19 in the last 14 days.
Please reach out to lindseyegan@womenwhoexplore.com with any Covid-related questions.
Liability Waiver: Friendly reminder that it is required to sign the e-waiver before attending your first Women Who Explore event. Please sign on an annual basis. https://forms.gle/HwwDkNxiDZAk15vW7