Location
KPMG
1918 8th Avenue
3rd Floor Conference Room
Seattle, WA 98101
Ever find yourself trying to get a word in during a meeting or prepping to negotiate your next promotion and wonder, "what would Chad do?"
About this event
In partnership with KPMG, the Seattle Diversity Equity and Inclusion Community of Practice (DEI CoP) will be co-hosting a preview of the WiT Regatta Seattle's signature event, #whatwouldchaddo.
Research shows that women generally tend to follow the rules more closely than men, do not receive salary increases at the same rate as men, and underestimate the value of networking to get ahead. The experiences in doing so vary differently for women across race, gender, ability, and other intersecting identities, often in more complex and challenging ways.
Hear how to negotiate, navigate, and neutralize these situations during this dynamic panel and workshop event.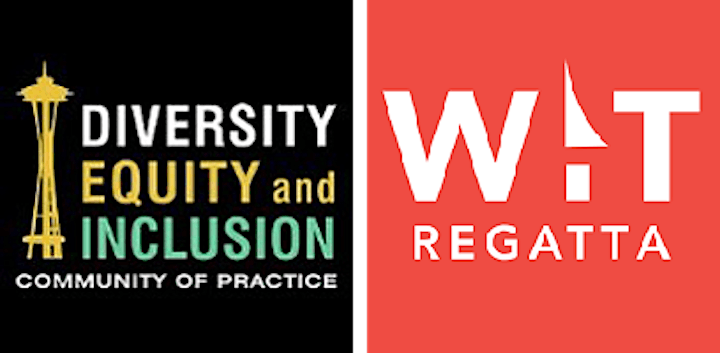 EVENT LOGISTICS
Where: KPMG | 1918 8th Ave (3rd floor conference), Seattle, WA 98101
When: Wednesday, April 3 | 3:00 - 5:00pm
Cost: Complimentary registration sponsored by KPMG's Employee Diversity Network
As an added bonus: WIT Regatta is extending an exclusive discount code to our Seattle DEI COP members. Please use the discount code "DEICOP" to receive 30% off your registration for the upcoming 3rd Annual Women in Tech Regatta, April 22-26th in Seattle.
EVENT FORMAT
3:00 - Registration
3:30 - Panel discussion moderated by: Jodi-Ann Burey of The Riveter
Featuring:
4:00 - Breakout Discussion
Attendees will breakout into small group discussions to share their experiences and help each other to move forward in their career.
5:00 - Event End