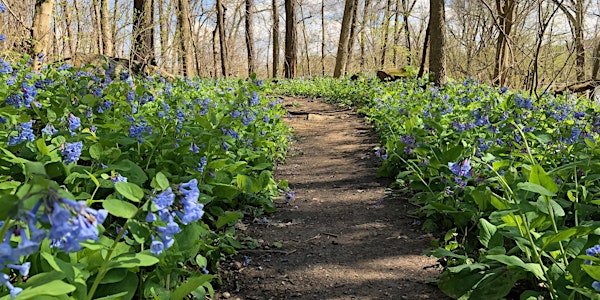 WVU Department of Biology Spring Ephemeral Wildflower Walks 2021
WVU Core Arboretum is proud to share our urban old-growth forest and its amazing spring ephemeral wildflower display with the public!
When and where
Location
Core Arboretum Parking Lot Monongahela Boulevard Morgantown, WV 26505
About this event
We are happy to be able to share the Arboretum's ephemeral wildflowers with people again this spring, but things are a little bit different this year. We are offering our traditional WVU Department of Biology Spring Ephemeral Wildflower Walks to the public, but registration will be required (free of course), group sizes will be limited, and mask wearing will be mandatory.
These walks are guided tours that meet at the Arboretum parking lot, and they typically last about 2 hours, although participants can leave whenever they want. Volunteer guides will lead participants to the wildflowers and point out the different species while talking about their ecology, interesting facts, etc. Last year, over 45 plants were seen in bloom by participants on these walks. These walks are an anticipated spring tradition for many people, and we wish that we could lead everyone on a tour. The Arboretum's spring ephemeral wildflowers are one of the things that makes Morgantown so special!
Wildflower walks will be on all Sundays in April (4, 11, 18, 25) at 9:00, 9:30, 12:00, 12:30, 3:00, and 3:30 each day. Additional walks may be scheduled on weekdays and Saturdays if volunteer guides are available.
Participants should dress for the weather and for hiking. The tour will include some steep trails. Free parking is available at the Arboretum parking lot and the nearby WVU Coliseum parking lot.
Visitors are always welcome to come any time and enjoy the wildflowers by themselves, too. There will be information available in the kiosk about how to find where the flowers grow and to help identify the flowers that you find. Groups interested in a private tour should contact Zach Fowler, Arboretum Director, at zfowler@mail.wvu.edu.