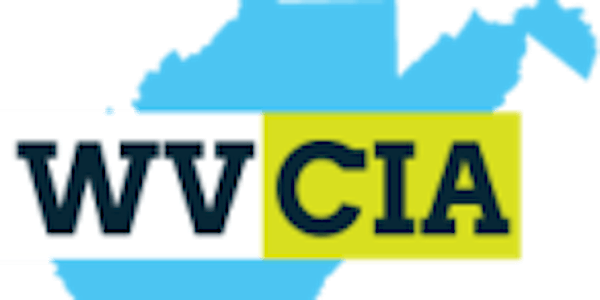 WV Collegiate Initiative to Advance Healthy Campus Communities : Spring
Location
Bridgeport Conference Center
300 Conference Center Way
Bridgeport, WV 26330
Spring 2022 Meeting: In-Person and Virtual Options
About this event
There will be an Executive Committee meeting on April 21st at 6 PM at Meagher's Irish Pub, Bridgeport.
Lodging will be made available in your name at Microtel Inn and Suites, 201 Conference Center Way, Bridgeport, for the night of April 21st if you register for that ticket. The last day to make reservations for lodging is April 13th by 5 PM. To avoid potential cancelation charges, please cancel lodging reservations by April 13th at 5 PM, as well.
All receipts for meals must be itemized with what was purchased and not simply a total amount due credit card receipt. Be sure to get one with it itemized!
A form for mileage and meal reimbursement will be sent to those who register to attend in-person.
Reimbursement paperwork is due by May 5, 2022.
A virtual option will be available, be sure to register for that ticket if you choose that option. The last day to register for Virtual or In-Person Attendance is April 18th at 12 Noon.
WVCIA Spring Meeting Agenda Bridgeport Conference Center
April 22, 2022
8:30am Welcome and Introductions
9:00am Trends in Vaping and Other Nicotine Products-Skylar Cooper
10:30am Break
10:45am Considerations when serving transgender populations-Natasha Stone
11:45 am Lunch (on your own-keep receipts)
1:00pm Addressing Stigma-Joshua Murphy
2:00pm "Impaired Driving" WV State Trooper Kenneth Varner.
3:00pm Break
3:15pm Business Meeting (ACHA-NCHA Update, Website Update, Treasurer's Report, Discuss Ad-Hoc Committee for Charter Reviews and Changes, Subcommittee Breakouts and Reports)
4:30pm Adjourn
Questions about the meeting? Contact Robin: taborro@wvstateu.edu
Questions about lodging or reimbursement? Ann@WVPreventionSolutions.org