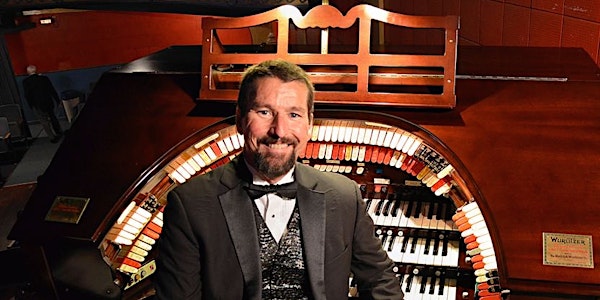 Wurlitzer Christmas Celebration - Dave Wickerham
When and where
Location
Lincoln Hall 42 S. Palmer Street Foxburg, PA 16036
Description
CELEBRATE THE HOLIDAY SEASON as Allegheny RiverStone Center for the Arts proudly presents the keyboard artistry and improvisational genius of audience favorite DAVE WICKERHAM in his celebrated CHRISTMAS CONCERT on Sunday, December 16 at 2:00 PM in Lincoln Hall.
No one makes the Lincoln Hall's McKissick Mighty Wurlitzer Theatre organ sound more glorious, and, with his brilliant theatre organ arrangements and improvisation of audience requests, no one entertains our appreciative and enthusiastic audience better than Dave Wickerham! This is truly world class theatre organ artistry from one of the kindest, gentlest and most generous souls… evidenced by the glow you will feel after having experienced his inspiring performance. You will be ready for the holidays with the joy and spirit of this concert.
This is the perfect Holiday gift for those special people on your list – who will be honored to experience his music making inspired by the message of the Season.