Description
You asked for more and we're bringing you more! Join us for the March edition of our new monthly class series and happy hour. This month we will be bringing you a 1 hour Wukkout!® class to 333 Lounge on Flatbush Avenue on Monday March 5th.

First, wuk up a sweat and wine down low with us and then feel free to stay and join us for low calorie drink specials (and delicious food)!. If you'd like to get there earlier, happy hour will run from 5-8pm (and will even be extended for all class participants). Grab your friends, grab your flag and come Wukkout!® with us!


Wukkout!® is a Caribbean based dance fitness class designed by Krista Martins, to make you have fun and sweat just like you would if you were at Carnival! Find your groove while increasing your fitness level with body sculpting "wining" techniques that give you an intense, total-body, aerobic workout to soca, calypso and chutney music. Class begins with a warm-up which will teach you how to "juk", "wuk" and "wine" and continues into a variety of dance combinations to the latest soca music. All levels are welcome and no prior experience is necessary.

Class will be lead by Wukkout!® Instructor Tyrone and will begin at approximately 7:15pm.

Low calorie cocktail special for the evening:
Wukup $8
Grey Goose + fresh juices + honey

Bring yuh rag, bring yuh flag and be ready to Wukkout!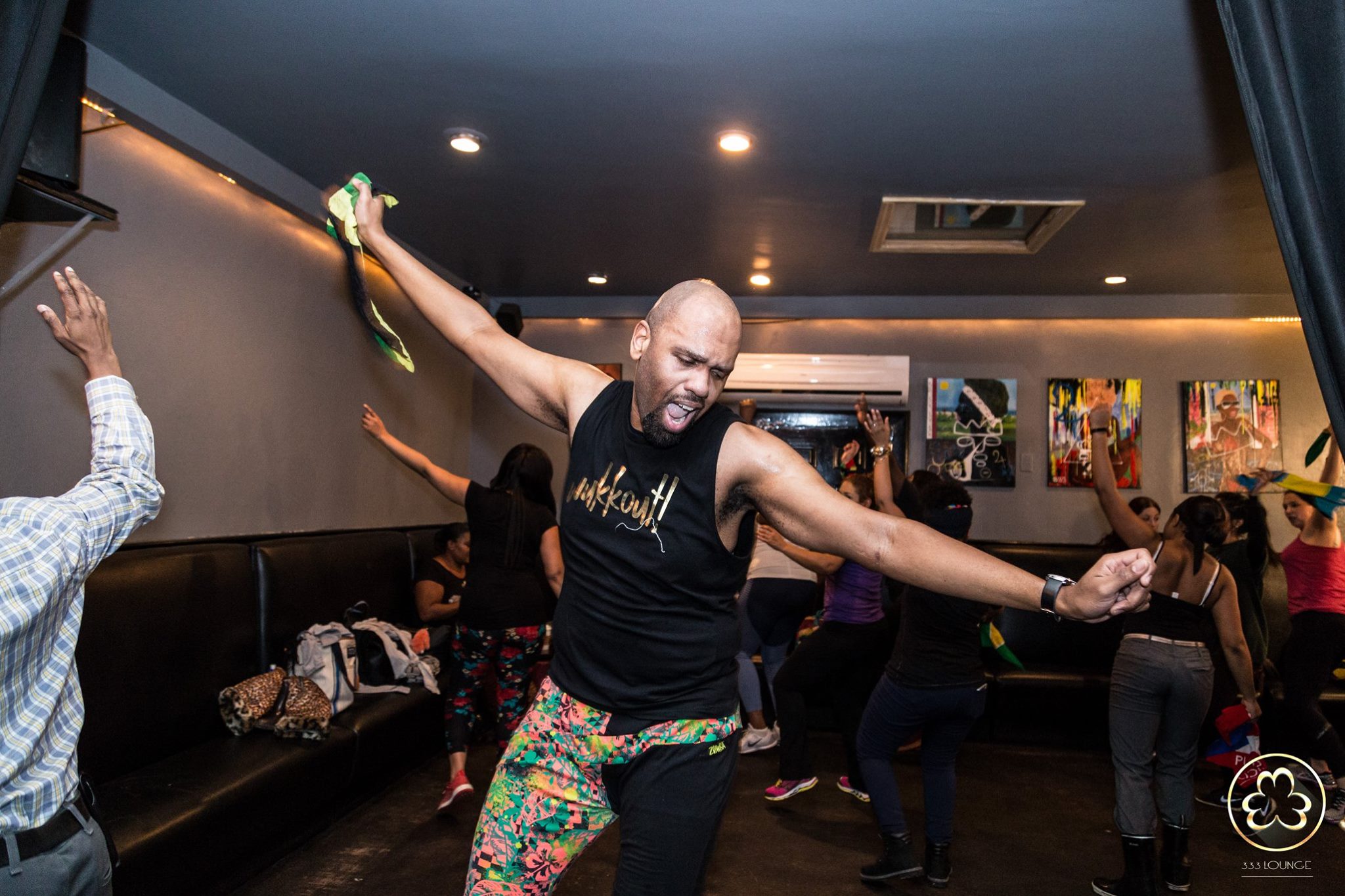 Stay in Contact:
Web: wukkout.com
IG: @wukkout
FB: facebook.com/wukkout
Email: info@wukkout.com
Subscribe to Email List: http://eepurl.com/c04qqX