Description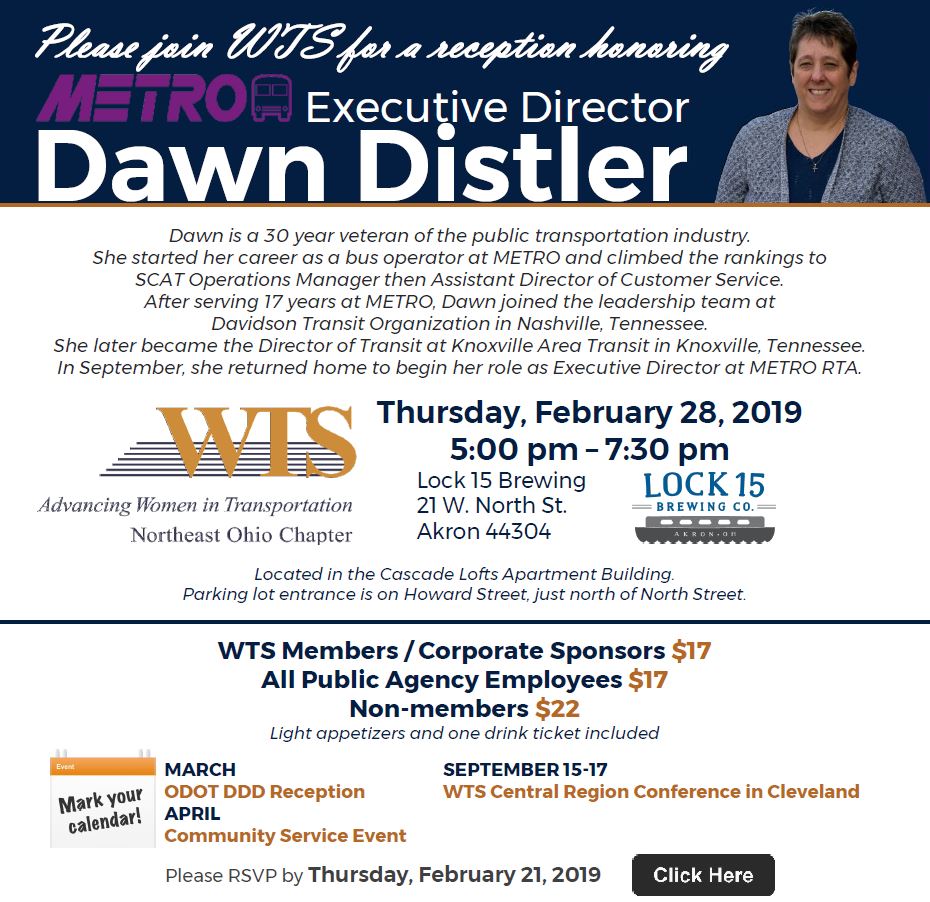 A big thank you to our Corporate Sponsors and Public Partners, which include:
Corporate Sponsors: AECOM, HDR, Michael Baker International, TRC, Somat Engineering of Ohio, ARCADIS, HNTB, Mannik & Smith Group, OR Colan, TranSystems, Beaver Excavating Company, ms consultants, CT Consultants, OHM Advisors, CHA, KS Associates, WSP, DLZ, GPI, METCO, LJB, JMT and NTH Consultants.
Public Partners: Cleveland Airport System, City of Cleveland, Cuyahoga County, Cleveland Metroparks, NOACA, ODOT, RTA, Ohio Turnpike and Infrastructure Commission, NEORSD, and METRO RTA.

By registering, the attendee acknowledges that WTS Northeast Ohio reserves the right to take and use photographs/video at any of our events without expressed written permission and without payment to those included within the photographs/video. WTS Northeast Ohio may use the photograph/video in publications or other media material produced for promotional or other purposes. A person attending WTS Northeast Ohio event who does not wish to have their image recorded for distribution should make their wishes known to the photographer, event organizers or in writing to wts.rsvp@gmail.com.