Description
People are exhausted with the silly sideshows at Toronto City Hall. Between the gaffes, scandals and blustering rhetoric any sane perspective about Toronto's fiscal position has gone right out the window.
If you're interested in finding out city financing actually works and that if Toronto is actually the next Greece come to the Tranzac December 4th to arm yourself with the truth, unobscured by the headlines.
Metro columnist Matt Elliott kicks off the night with the budget low-down, using charts, facts and infographics to make his case. Then a panel of some of Toronto's most in-the-know pundits will explain how Toronto's budget process has evolved, its continued shortcomings and what options are still on the table for Torontonians.
After the panel, breakout sessions will allow you to connect and collaborate with others to raise your own ideas about what direction Toronto needs to go in -- and how its citizens can get the politicians there.
Panelists
John Lorinc - The Pundit -
@JohnLorinc
John Lorinc is a Toronto journalist and author. He writes regularly about politics, urban affairs and business for The Globe and Mail, Walrus Magazine, Canadian Business and Reader's Digest Canada. Lorinc also contributes a widely read municipal politics column each week for Spacing Toronto. He has written three books, including The New City (Penguin Canada), which was selected as a Globe and Mail Best 100 book for 2006.
---
Gord Perks - The Politician -
@GordPerks
Gord Perks is a Canadian environmentalist, political activist, writer and is the current city councillor for Toronto's Ward 14, Parkdale—High Park municipal electoral district. In addition to his work as a City Councillor, Gord's vision for the city extends beyond ward boundaries. Gord led the fight to get the TTC to adopt the Ridership Growth Strategy, making Dufferin, King and Queen priority streets for improved transit servicing. Similarly, he was fundamental to the expansion of the City of Toronto's blue and grey box program.
---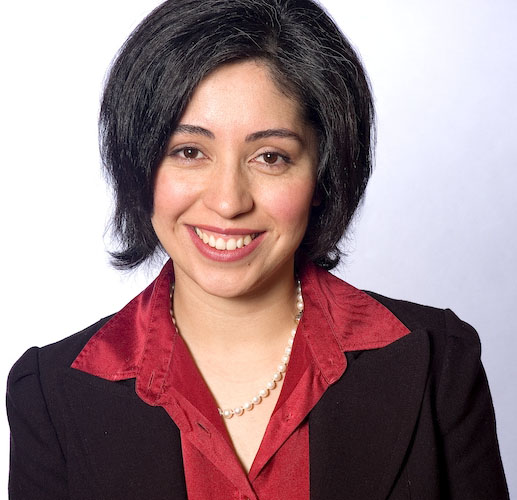 Alejandra Bravo - The Practitioner -
@BravoToronto
Alejandra Bravo is Manager of Leadership Programs at Maytree,
where she
designs and delivers training for emerging leaders to actively participate in civic and political life, within DiverseCity: The Greater Toronto Leadership Project. Alejandra is a member of the Toronto District School Board's Inner City Advisory Committee,
Toronto 2015 Pan/Parapan Am Games' Community Engagement Council,
a board advisor of Art Starts; and a past member of the Toronto Board of Health. Alejandra is a mentor and trainer with a number of community organizations. Alejandra has worked as political staff at the provincial and municipal levels and has run for city council in Toronto.
---
6:00-7:00pm
Registration, meet & greet
Come early to get your name tag, figure out what this #TOPoli hashtag is all about, meet fellow #TOPoli citizens and the panelists, and find out more about what is happening in Toronto Politics from our partners and their information tables.
7:00-8:00pm
Budget 101 presentation and panel discussion
Matt Elliott (@GraphicMatt) will present an infographic about the basics of the Toronto City Budget;

Panelists will be introduced and talk about the Toronto City budget briefly before joining other panelists for a group discussion

Following the panel, there will be announcements about the projects and initiatives happening in Toronto Politics from local community groups and action groups
8:00-9:00pm
Table discussions
Following the panel, Cameron MacLeod (@c_9) will facilitate table discussions on several topics surrounding municipal budgets, inviting the panelists and all participants to join in, connect with other engaged citizens in Toronto City politics, and discuss the topics further.
All attendees welcome, from all points on the political spectrum. The table discussions are intended as open conversations to share facts, share opinions, and most importantly to hear from those who are not on your twitter feed already.
9:00-on
Open discussion
Feel free to stay around and continue the conversation!
This event is interactive!
Bring your laptop & smartphone: there is wifi - please join us to and live-tweet the event. Follow along with twitter, ask questions, maybe even order a beer via twitter.
Please note this event is being videotaped and photographed and will be posted online.
Information table
Do you have information to share with engaged, collaborative and innovative citizens participating in this event? Bring it! There will be a collective information table for you to place your material for sharing (please pick up remaining literature before you leave!)
Community group tables
A limited number of tables are available for community groups (activism, advocacy, awareness). Please contact us. You can also lead a table discussion following the panel discussion. You can submit your mention online here.
Beverages: Beer, coffee and other drinks.
The Tranzac will be serving beer, coffee and other drinks for all your thirsty needs. This is how we pay for the space. Please note: food is not available, but you can bring your own.

About the series
Our events focus on important topics of Toronto politics because we care, because we want to know more about the topics, and because we want to connect with each other.
Sponsors