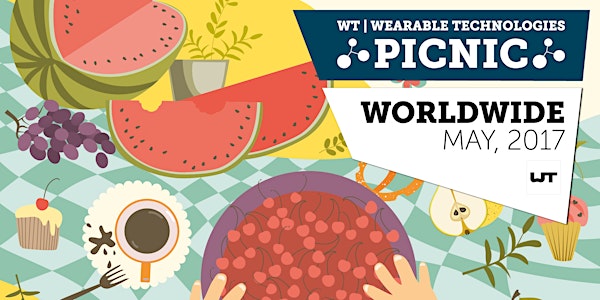 WT | Wearable Technologies Picnic 2017 Munich
When and where
Location
Wayra Deutschland Kaufingerstraße 15 80331 Munich Germany
Description
Since 2014 the WT | Wearable Technologies Picnic is an informal and fun gathering for everyone interested in wearable technologies, organized by local WT partners. This annual global happening will be organized throughout the entire month of May to gather with other Wearable Techies from local communities to celebrate Wearables and New Technologies.
On May 18th, 2017 WT | supporters and enthusiast are invited to meet in Munich to exchange dialogue about the future of wearables!
Program:
17:00 Welcome and Introduction by WT | Wearable Technologies
Introduction by Wayra Deutschland
17:30 Demo pitches by Wearable Tech companies
- Ralph Urbanek, Head of Marketing and Business Development, TÜV SÜD
- Johannes Kreuzer, CEO, cosinuss
- Catalina Turlea, Lead iOS Developer, Freeletics
- Sabrina Werner, Marketing, and Brand, Proglove
- Bragi
- Manfred Kube, Head of M2M Segment & Offer Marketing, Gemalto
- Sonja Sulzmaier, Managing Partner, Navispace
18:30 Networking
This edition of the WT | Picnic in Germany will take place at the Wayra Deutschland downtown offices located Kaufingerstr. 15 80331 München, Germany
Join us and celebrate the world of wearables with WT community in Germany! Participation is free of charge!
This event is kindly supported by Wayra.
***Please note that the language for this event will be English***