Description
Join ACHI Women Supporting Women Association - Hampton Roads for our monthly meeting. Opportunity to meet the ACHI WSWA Board Members, network and make fabulous connects with like-minded women.
6-6:30p - Networking/Food Orders Placed
6:30p - Meeting Promptly Begins
Kicking off WSWA-HR Mentoring Program with guest speaker Kissie Petaway, our Chapter Mentoring Program Manager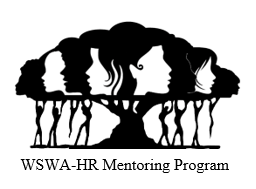 Our Sisterhood is GROWING! Membership Drive Continues.
Open to all members and guests to attend. No Cost.
Are you looking for speaking opportunities? Attend this meeting.
New Sisterhood Association!
Join Online Introductory Membership $65
www.wswassociation.com/membership
Join Facebook Group
ACHI WSWA Hampton Roads Chapter
Contact
Ivory Morgan-Burton, President, 757-625-4321
Cynthia Gossman, Vice President, 757-635-5379
Food available for purchase
Cash bar

Free & open to all women