Description
Agenda
---
Fierce Foundations: Enriching Relationships One Conversation at a Time
Conversations are the work of the leaders and the workhorses of an organization because what gets talked about, how it gets talked about and who is invited to the conversation determines what is going to happen. And what is not going to happen. In this session you will learn the Foundational components of a Fierce Conversation, 3 Transformational Ideas, 4 Objectives, and the 7 Principles of Fierce. You will be inspired to build conversational skills that spark curiosity, ignite innovation, invite cross-boundary collaboration and solve your toughest challenges.
Tom Seeberger is the VP of Learning at Fierce Conversations, a training company that teaches you how to have effective conversations that gets results. Fierce has trained thousands to become expert conversationalists who save time and money in their organization by knowing what to talk about and how to talk about it. Our work in the education industry has systematically improved school districts and education departments by giving them the tools to improve evaluations, increase transparency, and transform cultures - one conversation at a time.
---
Reaching and Building Trust with Gen-X and Millennial Families - Daniel Thigpen



As our school families are increasingly composed of Gen-X and millennial parents, administrators are dealing with new, challenging expectations when it comes to communication and customer service. When families are unsatisfied with their experiences, they can profoundly, and rapidly, damage a school's reputation through personal grievances that go viral. Learn research on generational trends and tools to make your school administrators successful communicators.
Daniel Thigpen is the Director of Communication and Community Engagement for the Folsom Cordova Unified School District, a preK-12 system of 21,000 students and 33 schools just east of California's state capital. He spent the first half of his career as a newspaper journalist before entering school public relations. Thigpen has served on the National School Public Relations Association (NSPRA) Crisis Communication Benchmarking Project team, and in 2015 was named "Distinguished Young Influencer of the Year" by the Public Relations Society of America-California Capital Chapter (PRSA CCC) for Folsom Cordova's response to a tragic student death. He is a past president of the California School Public Relations Association (CalSPRA) and president of his PRSA Sacramento chapter. In 2016 he was named one of NSPRA's "35 under 35" making a difference in the field of school public relations.
---
Traveling to Renton? Need a Hotel?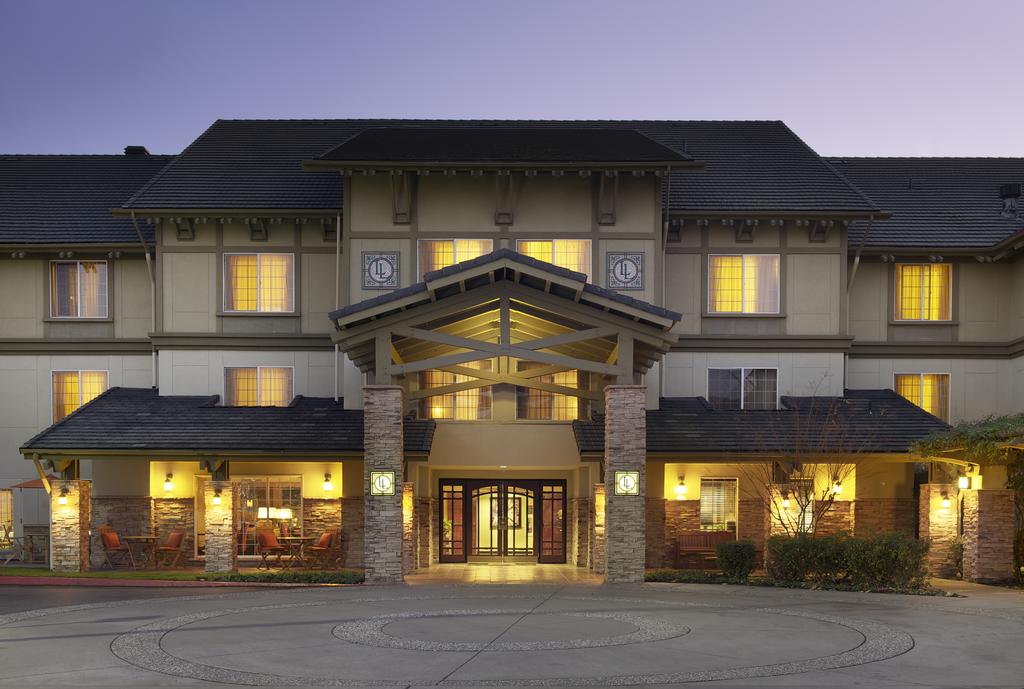 Book a room for Thursday, February 22 for the group rate at the Larkspur Landing in Renton by January 22nd, 2018. The rate is $120.00 per night plus 12.4% occupancy tax. This Rate includes: Complimentary Healthy Start Breakfast daily, Complimentary Wired or Wireless high-speed in-room Internet connectivity, and Complimentary Shuttle Service from 5am-10pm within 5 mile radius (including to and from SeaTac and the PSESD Conference Center).
For reservations call 425-235-1212. Reservations received after January 22nd, 2018 will be on a space and rate available basis only. Any cancellations within 24 hours from the date of arrival will be billed for one (1) night's room and tax.
Thursday Night 2/22 No-Host Dinner
Join the WSPRA Board for a no-host dinner the night before the Winter Conference for some extra time to network with your fellow WSPRA colleagues.
Dinner will be at Moctezuma's Mexican Restaurants in Tukwila at 6pm, Thursday, February 22.
Moctezuma's is located next in the Southcenter Mall at 1150 South center Mall,Tukwila, WA 98188
We need your RSVP Confirmation by Monday, February 19 at 7pm.
---
Sponsors
WSPRA is able to host these professional learning opportunities for our members due to the generous sponsorships from these organizations:
Signature Sponsor

Event Sponsors