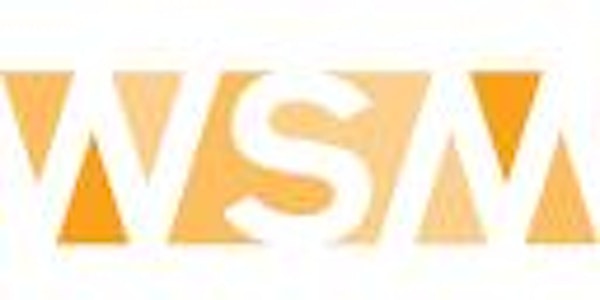 WSM & Osborne Clarke Webinar: GLOBAL MOBILITY - Transfers Inbound to the U.S. and Outbound to Europe
Description
In today's global economy, companies need to move international executives as well as key employees efficiently to visit their offices in other countries. They must also be prepared that these visits may turn into short and longer term work assignments.
In this webinar, WSM and the international law firm of Osborne Clarke co-present a panel of four seasoned immigration attorneys who will provide a dashboard to help navigate the nuanced differences between what qualifies as permissible short term business visits and what triggers work permit requirements in the U.S. and in Europe. We will cover:
An overview of key visa options in the U.S. and major European countries

Business visitor requirements and tips for border entry

The Schengen visa

Common telecommuting scenarios
This webinar is geared toward in-house lawyers and professionals in human resources, recruiting and staffing who possess limited knowledge in immigration.
This program has been approved for 1 (General) recertification credit hour toward PHR, SPHR and GPHR recertification through the HR Certification Institute.
This program has also been approved for CA MCLE credit (1 hour) by the State Bar of California. If you require CA MCLE credit, please email your state bar # to news@wsmimmigration.com by 2:00pm on December 1, 2015.
Instructions for logging on will be provided a few days prior to the webinar. You are welcome to submit questions in advance by contacting the event organizer. Your questions will be addressed during a Q&A period following the panelists' discussion.
Panelists' Bios
Laura J. Mazel, moderator, is a partner at WSM, having practiced in the business immigration area for almost 25 years. She counsels start-up and multinational high-tech, biotech corporations and non-profit medical research and academic institutions throughout the U.S. with strategic solutions on all nonimmigrant and immigrant visa matters. Laura advises on immigration consequences and benefits related to growth, mergers, acquisitions and other corporate restructuring, including compliance with DOL requirements under the H-1B and labor certification programs.
Gavin Jones, panelist, leads Osborne Clarke's immigration practice and has over 20 years' experience advising on both business and personal immigration issues. His legal expertise comprises all areas of UK business immigration acting for multi-nationals through to start-up companies and he has advised on the full extent of entry clearance applications, as well as personal applications for UK residency and nationality, settlements and citizenship. Gavin has a particular specialism for inward investment and helping international companies set up in the UK and has helped a number of household names with their immigration strategic planning as they set up and grow.
Andreas Grillo, panelist, is a German qualified lawyer currently based in Osborne Clarke's offices in California. He advises fast-growing technology companies during and following their expansion into Europe. He focuses on all individual and collective employment law aspects and employee-immigration questions. Andreas regularly publishes and lectures on new legal developments and common issues and problems in German employment and immigration law.
Tiffany Hill, panelist, is a senior associate at WSM. She brings almost a decade of experience partnering with fast-growing mid-size to large corporate clients to establish competitive immigration programs and to help them scale (both in the U.S. and globally). Her practice covers both U.S. nonimmigrant (H-1B, L-1, TN, E-3, H-1B1) and immigrant (PERM, I-140 EB-1/EB- 2/EB-3, AOS) petitions. Tiffany has also helped her clients develop and implement global business traveler compliance tools. What's more, she brings to the table an uncanny ability to quickly understand her clients' culture and craft workable solutions to meet evolving business needs.