WSHRMA Fall Workshop - Creating a Strategic Mission for Human Resources
Actions and Detail Panel
WSHRMA Fall Workshop - Creating a Strategic Mission for Human Resources
Wed, November 9, 2016, 8:00 AM – 12:00 PM PST
Description
Creating a Strategic Mission for Human Resources
Presented by Jim Hessler of Path Forward Leadership Development and Shannon Bruce, PCC, of StoryBridge, Inc.
Evidence mounts every day about the causative relationship between employee engagement and organizational effectiveness, which means the role of Human Resources/Organizational Development must be at the leading edge of strategic development and execution. Many organizations marginalize the Human Resource/OD functions, and many Human Resource/OD professionals marginalize themselves through activities that are tactical and reactive in nature.
In this workshop, we will propose 6 strategies for the Human Resource/OD professional to become a more strategic force in their organization – to create an elevated sense of mission for the HR/OD function.
Key Take-Aways:
¨ A big picture, systems thinking approach toward HR as a Strategic Partner within the organization.
¨ A clear road map with critical action steps for each participant to consider as he/she makes the mental and organization shift to HR Strategist.
¨ 5 ways to empower and enable your managers to deal with people issues before they hit HR to help workshop participants practice becoming an HR Strategist.
¨ A personal 30-day commitment based on the information and conversations shared during the workshop.
JIM HESSLER, FOUNDER & PRESIDENT of Path Forward Leadership Development
Jim Hessler brings over 35 years of business management, executive leadership, management consulting, and group facilitation experience to Path Forward, which he founded in 2001.
Jim has been an award-winning salesman, sales manager, general manager, and executive. He has specialized in turning around underperforming operations, and helped lead a massive national reorganization for a Fortune 150 company.
Jim's experience in general management has resulted in broad and deep knowledge of a wide range of aspects of a well-run business. From building and managing a sales organization, to managing complex inventories and delivery systems, to generating vision and trust in demoralized organizations, to leading complex restructuring efforts, Jim has earned a depth of knowledge and insight that serves his Path Forward clients exceedingly well, regardless of the leadership challenges they face.
In 2004, Jim developed the concept of The Leadership Platform, which is the basis of Path Forward's acclaimed 13-month Path Forward Leadership Workshop. This Workshop has earned national and international recognition for its unique structure and high impact on individuals and organizations.
Jim is the author of Land On Your Feet, Not On Your Face, and is the co-host of The Boss Show, a podcast (www,thebossshow.com) and radio program (KOMO AM 1000 in Seattle) that's for "anyone who is, or has a boss." He lives in Issaquah Washington with his wife of 39 years, and is an accomplished amateur classical musician.
Shannon Bruce, PCC—FOUNDER of storybridge, Inc. and certified facilitator of the path forward leadership workshop
Shannon brings over 20 years of business management, and executive leadership, coaching and facilitation experience to StoryBridge, Inc. which she launched in 2005, and relaunched in 2012 to support Executives, Leaders and Teams committed to creating conscious culture change in their organizations.
Shannon is a former CPA, regional and corporate operations manager, and entrepreneur having developed and launched multiple business start-ups. As an Executive and Team Coach, she specializes in "going into companies to create communities" to build high performing teams with peak experiences, resulting in accelerated trust that improves both relationships and top and bottom-line business results.
Shannon's experience in business and coaching has resulted in both an intuitive and practical understanding of what it takes to build a culture of resilience and adaptability to sustain high performance and business success. Her expertise is to:
Build a strong leadership culture as a Path Forward Workshop™ Facilitator

Equip teams to have healthy conversations using Conversational Intelligence®

Generate vision and build foundations of high trust to accelerate performance

Lead long-term holistic and whole-system change that breaks down silos and creates a shift of culture from "me" to "we"
Shannon lives in Bremerton, Washington, and is passionate about catalyzing positive change and improving economic development in Kitsap County. She does this through StoryBridge, Inc. and her work with Excell Puget Sound, a CEO and Executive peer group of Kitsap companies. She is also a member of the Steering Committee for the Kitsap Business Forum which engages business leaders and decision makers to stimulate thinking to collectively work together to grow a healthy Kitsap economy.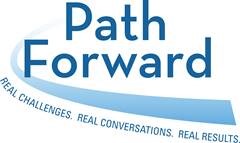 Date and Time
Location
Kitsap Conference Center at Bremerton Harborside
100 Washington Avenue
Bremerton, WA 98337