Multiple Dates
WSET Level 1 Award in Sake + Mirin-Making Session @ VSF Wine Education
Description
NOTE: This page is for PRE-REGISTRATION ONLY. We will contact you shortly for taking payment. You may also opt to pay directly on our official website (www.vsf.wine/sake-courses).
WSET Level 1 Award in Sake + Mirin-Making Session @ VSF Wine Education
For individuals new to saké study, this qualification provides a hands-on introduction to the world of saké. You will explore the main types and styles of saké through sight, smell, and taste, while also gaining the basic skills to describe sakés accurately, and make food and saké pairings.
Course Synopsis:
The basic principles of saké production

The main types and styles of saké

How to serve saké

Factors affecting the flavour of saké

How to describe saké using the WSET Level 1 Systematic Approach to Tasting Saké® (SAT)
Why study with VSF?
Ideal for those pursuing an interest in saké

No previous experience of saké tasting is necessary to register on this course

Taught by Marie, our WSET Certified Educator for Sake. Track record for Level 1 Sake: 100% pass rate, with most students getting over 90% and many getting full marks!


8 premium sakés will be tasted as part of the course

The course fee includes WSET's official study materials, tuition, examination and postage

You'll enjoy an exclusive discount on the sakés presented in class

Exclusive mirin-making session – roll your sleeves up and make your own mirin (味醂; a sweet cooking condiment similar to saké) to take home!

1 x FREE ticket (worth up to £45) for VSF's wine/spirits/saké tasting events

Students passing the exam will receive a £15 voucher for purchasing saké and/or books at VSF Shop

Post-exam celebration with the Educator at a saké bar/restaurant and practise your saké tasting skills! (optional)
Where? Central London (Zone 1/2)
When? 29 September 2019 (Sun) 09:00-17:00 / 15 December 2019 (Sun) 09:00-17:00
(including an exam comprising 30 multiple-choice questions to be completed in 45 minutes)
How much? £198.33 + 20% VAT = £238 per person (£181.67 + 20% VAT = £218 per person for two or more persons booking together on our website: www.vsf.wine). You can register your interest on EventBrite so that we can contact you for payment, or book through us directly on our website.

Special Package:
"From Zero to Hero" (WSET Levels 1 + 3 Award in Sake): £976 only (saves £80; original price: £1,056) for one person, or £926 per person only for 2 or more persons booking together (saves £80 per person; original price: £1,006 per person). Please choose the date for your Level 1 course during registration. You may take Level 3 within 15 months (open-dated) after completion of your Level 1 course.
Sign up now, pay later? You may be eligible for PayPal Credit's instalment plans. This service is only available in select countries (including the UK). Please visit your local PayPal website for specific details and application. Once approved, please choose PayPal as your payment method at check-out on our website.
And finally, the fine print...
You must be of legal drinking age (18+ years old) to attend this course
Both the course and the examination will be conducted in English – so a good level of English is beneficial
This course requires a minimum number of 12 students per session to run. So, please spread the word and invite your friends and colleagues to tag along!
For further information about our WSET courses, please visit: https://www.vsf.wine/wset
*For a list of our WSET Certified Educators, please visit: https://www.vsf.wine/our-team
About VSF Wine Education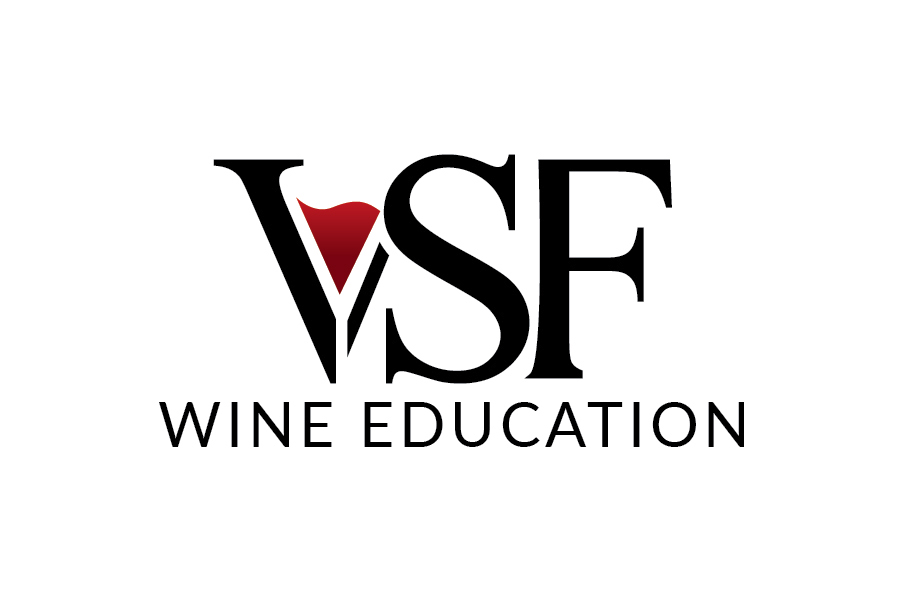 VSF Wine Education is the first and only wine school in London with an East-Asian touch. Accredited by the Wine & Spirit Education Trust (WSET) as an Approved Programme Provider, the school has been actively cultivating wine, spirits and saké appreciation and enjoyment in London.
Apart from running training courses, VSF Shop (https://www.vsf.wine/vsf-shop) sells a wide range of sakés, from the highly sought-after Dassai (獺祭) and Tatenokawa (楯野川) to artisanal labels such as Konishi (小西酒造), Aizu Homare (会津ほまれ) and Hayashi Honten (林本店).
Other VSF Events:
Understanding Japanese Saké (Multiple Dates. Next Event Dates: 19 Sept, 20 Sept, 31 Oct, 12 Dec 2019 etc.)
https://www.eventbrite.com/e/understanding-japanese-sake-tickets-50243536771
SSA Introductory Sake Professional (English: 21 Sept 2019 (Sat); French: 22 Sept 2019 (Sun))
https://www.vsf.wine/product-page/ssa-introductory-sake-professional
About WSET

VSF Wine Education is one of the very few Approved Programme Providers in London accredited by the Wine & Spirit Education Trust (WSET) to offer WSET Awards in Wines, Spirits & Saké up to Level 3. WSET courses are recognised in over 70 countries and are the only wine, spirit and saké courses accredited by the UK Government's Office of Qualifications and Examinations Regulation (Ofqual).