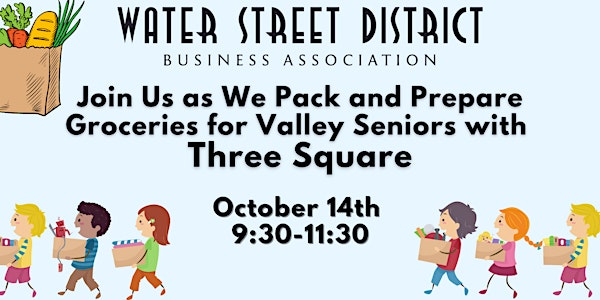 WSDBA Three Square Volunteer Team
Come join the WSDBA as we help Three Square fight hunger in our community.
When and where
Location
Three Square 4220 N. Pecos Road Las Vegas, NV 89115
About this event
The WSDBA would like to invite you to join us as we volunteer to pack grocery bags for seniors. This is a great way for us to show support to those in the community that rely on help from organizations like Three Square, but also the love and support of community leaders and business owners. WSDBA businesses and members are supported by our communities, and this is an easy way to give a little back to those we depend on.
We will be packing grocery bags in the Volunteer Room located at 4220 N. Pecos Road, Las Vegas, NV 89115.
Volunteers must be at least 10 years old. Volunteers should dress appropriately for a warehouse environment and be ready to lift, bend, and stand. Below is a link to the volunteer packet with all of the information you will need to know.
We are looking for a group of at least 25 volunteers, but we can do even better than that! Let's show them that the WSDBA is truly a caring organization of kindhearted and community focused individuals.