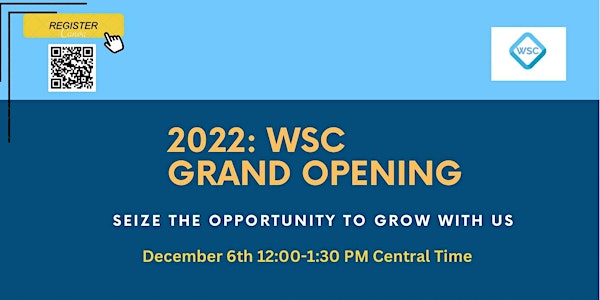 WSC Inc. Grand Opening
Join us for our story, mission and impact as we come together and celebrate the WSC Grand Opening! Virtual Vendor Booths, Prizes and more.
About this event
Businesses, business organizations and associations, and Career Seekers - this one is for YOU!
Join us for the WSC Inc. Grand Opening. WSC Inc. is a faith-based workforce development nonprofit, with a unique operating model that is both opening doors to career seekers, while simultaneously lifting up local businesses in tactical efforts through the skill set of business analysis.
What is Business Analysis? And how can this be a game changer for you? Come find out. Prizes and give aways, virtual vendor booths, live virtual event.