Description
Purchase Your Tickets Now

Show your support of keeping jazz alive in Central Ohio. Our all volunteer staff here at Jazz 98.5 FM, WSAX work passionately hard to fill a void with keeping jazz music on the radio, providing a much needed jazz radio station presence in Central Ohio and by developing new venues for the community to enjoy jazz concerts like our very popular Jazz At The Amp free concerts presented by our station and the Westerville Parks and Recreation Department.
We work with our local schools, their students, and our Homegrown Musicians and have created a fundraising concert series at Whitehall-Yearling's Walter Armes Learning Center Auditorium in which we often offer seniors free admission and keep the ticket prices incredibly low and affordable for everyone else. Now we've raised the bar by presenting the first outdoor stadium jazz concert this Saturday, July 14th featuring the Urban Jazz Coalition with special guest saxophone superstar, Marion Meadows, along with two other fabulous, nationally recognized groups.
Tickets are only $10. Support what we do for you by purchasing tickets now and encourage others to do the same. Our goal is to have 1,000 people attend this wonderful concert and continue to show that people in Central Ohio really do love jazz and wish to keep jazz alive. Food and other vendors will also be present. This concert also benefits Whitehall-Yearling's auditorium improvements.

About Marion Meadows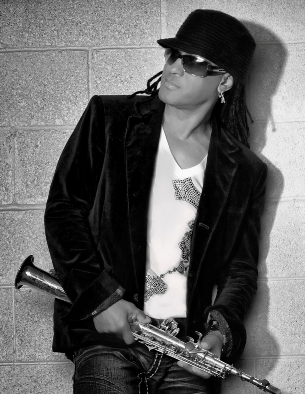 Meadows first hit the airwaves in 1991 with For Lovers Only, but his career really began one day in the late '80s at New York's Grand Central Station. He had been a sideman with Connors for three years with only vague notions of eventually going solo. Then one day, as the oft-told story goes, he was waiting for a train, pulled out his horn and began playing under the huge dome. His sweet sound caught the attention of fellow traveler, TV composer Jay Chattaway, who was so impressed that he hooked Meadows up with legendary keyboardist Bob James. James signed Meadows to a deal with his TappanZee label, and though Meadows' first recording went unreleased, the experience put him on the road to his eventual success.
Meadows hooked up with numerous artists and musicians and became a well known sideman in his own right, recording or performing over the years with Brook Benton, Eartha Kitt, Phyllis Hyman, Jean Carne, The Temptations, Michael Bolton, Angela Bofill, Will Downing and Native American flute player Douglas Spotted Eagle, among many others. In the late '80s, Meadows stretched his usual pop/jazz boundaries as a member of a New York avant-garde band called the Aboriginal Music Society. He was performing in Japan when he got the call that RCA Records was interested in signing him to a solo deal, based on his first album which he had recorded and financed himself. Meadows became a staple of the smooth jazz format with his subsequent recordings, which include Keep It Right Here (1993), Forbidden Fruit (1994) and Body Rhythm (1996).
After moving from his home in Connecticut to Phoenix, Arizona, Meadows signed with Heads Up International and released Another Side of Midnight (1999). A contemporary tribute to city life, his label debut was considered by critics to be his strongest work to date. His follow-up, Next To You (2000), featured a mix of R&B-influenced jazz coupled with sensual Latin rhythms, and In Deep (2002), a neo-soul blend of jazz, R&B and hip-hop, brimmed with sophisticated arrangements and impressive tenor/soprano playing. All three discs have been well received by his ever-growing, always loyal fans. Player's Club, his fourth recording for the label, was released in 2004.
Meadows says, "I've been involved in a lot of projects, both my own and group efforts, and my main objective is to keep growing as an artist and engage the fans who have invested so much emotion in my music and my career. Aside from that wonderful sense of live communication, the real magic for me happens in the studio when I put on those headphones and begin to play. That's where the ideas just start to flow. Everything else in my musical life comes out of that moment."

About Urban Jazz Coalition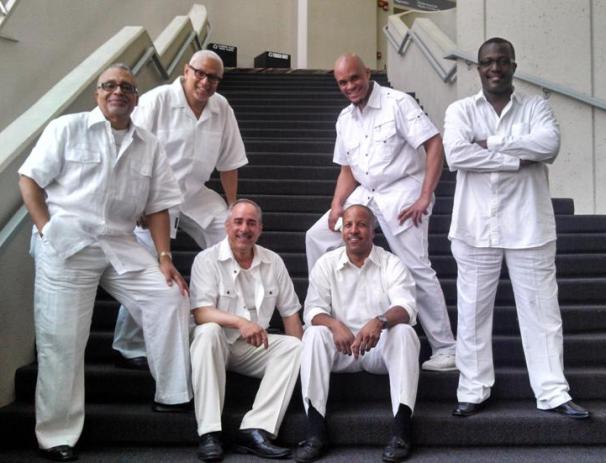 Urban Jazz Coalition is one of the hottest funk,R&B, jazz groups to come onto the scene in some time, and they have created a major buzz on the festival circuit the past few years.
"UJC" has electrified audiences across North America performing their unique blend of urban jazz at many of the nation's top smooth jazz festivals, including The Seabreeze Jazz Festival, The "V98.7" Detroit Smooth Jazz Fest, Jazz Fest West, The Las Vegas City of Lights Jazz and R&B Festival, The Jacksonville Jazz Festival, The Greater Hartford Festival of Jazz, "WJZZ" Atlanta's Smooth Jazz Under The Stars Series, and at a variety of concert venues around the country.
The UJC sound has been described by Jazz Time Magazine's award winning smooth jazz columnist, Brian Soergel, as being "flush with rhythmic grooves, funky bass lines, and beautifully written melodies."
Urban Jazz Coalition has made a strong impression with radio as well, as their last three releases, "Contempo", "Long Street", and "Down To Get Up", have all achieved "Top 50" status on the national smooth jazz airplay charts. The band's music has been featured on the NBC Daytime Reality Series, "Starting Over", as well as in the 2007 hit French film, "Le Verite Ou Presque, while another UJC album track has recently been licensed by Capitol/EMI Records as part of a Gospel/Jazz compilation project.
You won't want to miss an opportunity to hear the band that everyone in smooth jazz is talking about … Urban Jazz Coalition ... and Jazz 98.5 FM, WSAX and Central Ohio is proud to call them our own!

About Greg Bandy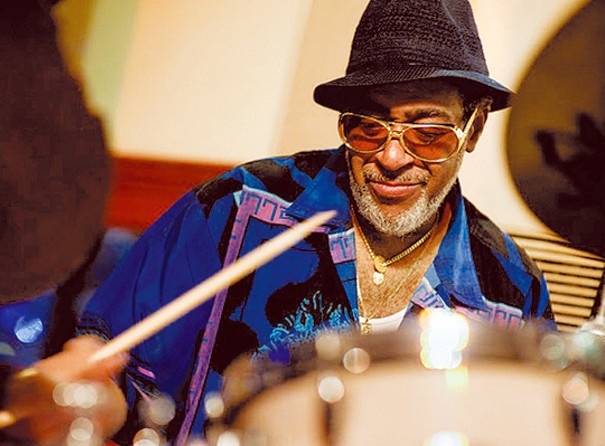 Drummer Greg Bandy was discovered by Charles Mingus at the age of 20. He has played with a plethora of prominent jazz artists over the last thirty-plus years including, Joe Henderson, Betty Carter, Pharoah Sanders, Olu Dara, Curtis Fuller, Jack McDuff, Leon Thomas, Lee Morgan, Freddie Hubbard, Stanley Turrentine, George Benson, Yusef Lateef and many others.
These associations have secured his status as a living legend. Of Greg Bandy, the New Yorker, wrote, "...one of those rare old-school drummers who remind you what the art of jazz percussion is all about, adds class as well as rhythmic friction to Bartz's band." His playing is described as "progressive, not nostalgic, employing music from all over the globe." Bandy is a staple of jazz festivals the world over.
Mr. Bandy's 1997 debut CD "Lightning in a Bottle" garnered two Grammy nominations. After returning to his hometown of Cleveland, he headed his own trio and was the co-leader of the Eddie Henderson/Greg Bandy Quartet. He produced "Bandy Does Blakey," and with this ensemble, he made a tribute to one of his mentors, the late Art Blakey, and often reunites former members of Blakey's Jazz Messengers.
Josh Hindmarsh is a dynamic and original musical artist, composer and educator. Regarded in jazz and blues circles as a virtuoso guitar guru, he has been featured on many albums and has shared the stage with a virtual "Who's Who" of the greatest jazz and blues giants in the industry including, Ronnie Cuber, Roy Hargrove, Joey Defrancesco, Bobby Floyd, Gene Walker, Willie Pooch and Mike Clark.
Jon Eshelman rounds out the group with his recognizable style on piano and/or Hammond B3 organ.
About Mark Hampton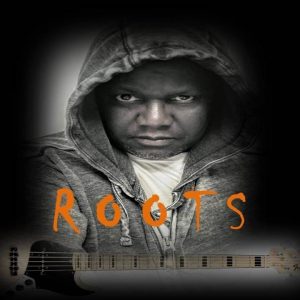 Mark Hampton hails from a musical family and is a distant cousin of jazz great Lionel Hampton, the famed Hampton family orchestra of the 1940's, 50's and 60's. Hampton's older brother David Hampton played bass for Rick James and his brother Chuck played guitar for Kenny Loggins. Mark'Hampton's aunt, Martha Abbott, played piano for the late great Wes Montgomery.
Hampton has been playing bass for 42 years and has recorded multiple CD's, both in jazz and gospel. Hampton is also an assistant Pastor, but has never lost his pastoring for music. His latest projects, ROOTS is some of his best work and established him as a major bass guitarist, producer and writer.
Hampton's music is a powerful blend of urban jazz and smooth jazz. His bass grooves are earthy, his rhythms are rich and his melodies bring it all together for an experience audiences will love.
Tickets are available now. Attending our Jazz Brew concerts help to ensure we Keep Jazz Alive and on the radio here in Central Ohio. Consider buying a ticket to this exciting SEMM Foundation, Jazz 98.5 FM, Jazz Brew Fundraising Concert and help us keep the momentum going with the 2018 Jazz Brew Concert Series.
This concert is presented by SEMM Foundation and your jazz station, Jazz 98.5 FM, WSAX. Proceeds from this fundraiser also benefit the Walter Armes Learning Center Auditorium Improvement Campaign.
Join us for a special outdoor stadium event of live jazz brewed just the way you like it starting at 12:00 pm. Bring your heart, soul and passion and support keeping jazz alive. For complete concert details, visit www.myjazzbrew.com. Central Ohio deserves a great jazz radio station. Thank you for supporting your 24 hour non-profit jazz radio station, Jazz 98.5 FM, WSAX-LP and for helping keep jazz alive.