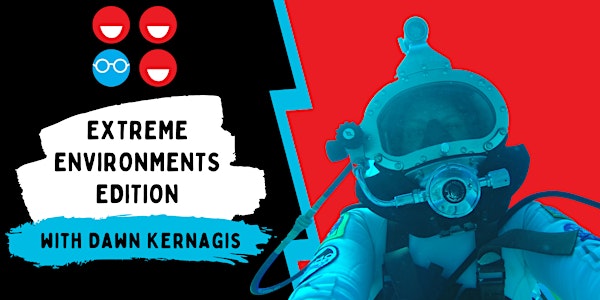 Wrong Answers Only - Extreme Environments Edition
Three Comedians. One Expert. So many ridiculously wrong answers.
About this event
WRONG ANSWERS ONLY is an interactive show featuring celebrity guests who play games and quizzes while learning about exciting research with the help of a scientific expert.
THE HOST
Chris Duffy is a comedian and writer who hosts the TED podcast HOW TO BE A BETTER HUMAN, which premiered this year as the #3 podcast in the country. Chris wrote on both seasons of WYATT CENAC'S PROBLEM AREAS on HBO, executive produced by John Oliver, and writes the popular weekly newsletter BRIGHT SPOTS. Chris' writing has been featured in The New Yorker, The Boston Globe, National Geographic Glimpse, Makeshift Magazine, and The California Sunday Magazine.
THE EXPERT
Dawn Kernagis studies ways to protect the brain and nervous system in humans undergoing high stress exposures, including people working in extreme environments (astronauts, scuba divers, mountain climbers). She had a career in underwater exploration before she became a research scientist.
THE COMEDIANS
TBD
18+/PG-13ish (Are we going to curse? Yes, yes we probably will.)
For more info visit: https://labx.org/wao