Event Information
Location
Crowne Plaza Executive Center Baton Rouge
4728 Constitution Avenue
Premier Ballroom 1 and 2
Baton Rouge, LA 70808
Description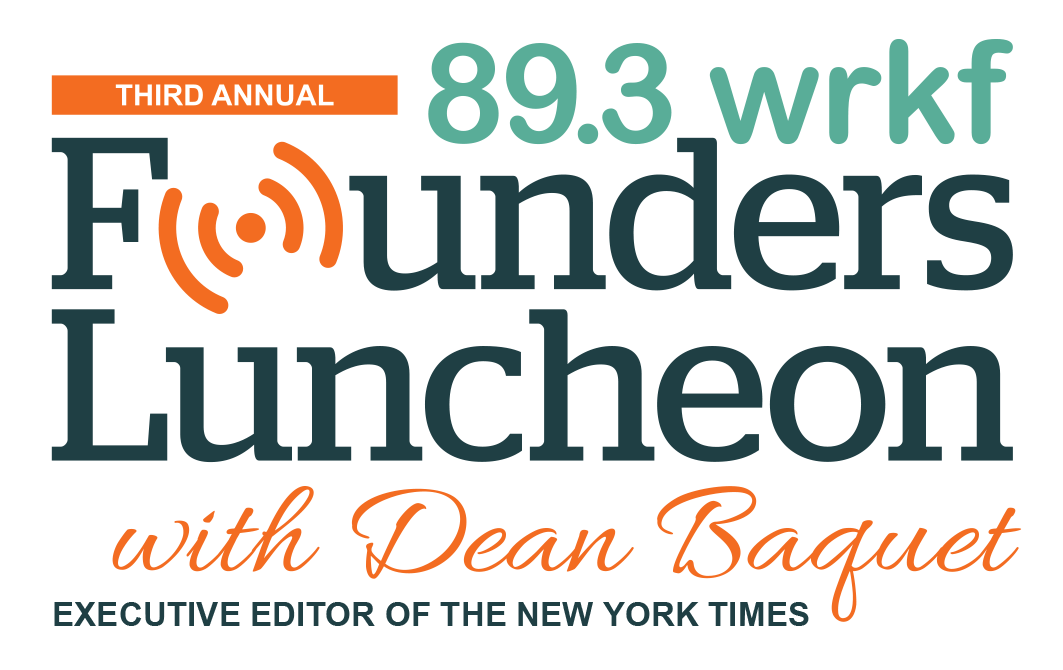 WRKF's Third Annual Founders Luncheon features Dean Baquet, who holds the top position in The New York Times newsroom. A New Orleans native, he received the Pulitzer Prize for investigative journalism documenting corruption in the Chicago City Council.

WRKF's board of directors will also present its Founders Award to the Reilly family.
Tickets and tables may be purchased by credit card through here on Eventbrite, If you prefer to pay by check, please download this form.
The luncheon is made possible by major sponsorship from Covalent Logic.
Dean Baquet photo courtesy of The New York Times/Todd Heisler
Date and Time
Location
Crowne Plaza Executive Center Baton Rouge
4728 Constitution Avenue
Premier Ballroom 1 and 2
Baton Rouge, LA 70808