Writing Workshop: Future Best Self (Winter 2011)

Wednesday, December 7, 2011 at 6:30 PM

-

Wednesday, January 11, 2012 at 9:00 PM (EST)
Event Details
Dates/Times:
Wednesday evenings, 6:30-9:00PM
December 7, 14, 21
January 4, 11
Description:

Who do you want to be when you grow up? Don't worry if you are 15 or 50 – we are all still "growing up" in one way or another.

This course aims to turn memoir on its head by focusing less on our past and more on our future. We will take as an assumption that our hopes and dreams are just as "real" a part of our experience as our most salient memories. Using both reflective and prospective prompts, we will aim to write as clearly and compellingly about our future as we do about our past. By the end of the course, participants will be able to tell the story of how they will get from here, today, to their best possible futures.

This workshop is appropriate for all ages and experience levels. The only prerequisite is that you come excited to explore your hopes and dreams. Participants should also be prepared to spend 3-4 hours (outside of class time) writing and participating in our online discussions.  A desire to have fun in the process is strongly recommended.

Each week we will focus on a different theme:

• The first session will invite you to discover the sources of your life's meaning and happiness so far. We will write stories of times when we were at our best and discuss the essential elements that made those moments possible.

• Next, we will get creative and start to dream up a list of our possible selves: In your wildest imagination, who might you become? Some of my possible selves include: a father and husband, a columnist, a bicycle tourist, a household handy-man, and many others. Who are your possible selves?

• Then we face the hard part. Now that you've discovered and dreamed, it's time to design a specific "future best self" that you want to become. As clearly as you can, you will describe the people, places, things, thoughts, feelings, and actions that ultimately will comprise your life.

• The last step is the most important: How do you make your future best self your destiny? For our final assignment, we'll tell the story of our journey from this class to our future lives.

Our thinking for this course will be guided by research in positive psychology, which is the scientific study of human flourishing. Our writing will be guided by the central challenge of writing concretely about our hopes and dreams. We will borrow the skills that serve us so well in writing about our past and apply them to stories about our fuzzy future. By the end of this course, participants can expect to write future-focused stories with depth and detail.

Pre-Class Assignment
Prior to the first class, your 1-page writing assignment is to craft a "positive introduction."  Tell us a story about a moment or time in your life when you were at your best.  It can be about a moment big or small, public or private.  You may have risen to a challenge or created opportunity from nothing.  The specifics are up to you – just try to use the story to show us one or more of your core strengths.  It may feel awkward at first, but for this assignment, set your modesty aside and write about your best self.  Please bring your introduction to the first class – we will not be critiquing these stories, but we will share them with the group as a jumping off point for our discussion.
About the Instructor: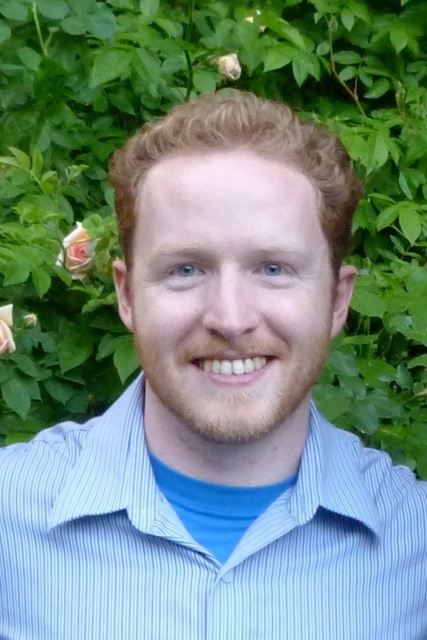 Robert "Reb" Rebele is a writer and educator who, like Anne Lamott, is grateful for writing like he's grateful for the ocean. Reb has studied writing in college at the University of Maryland, in workshops at The Writer's Center of Bethesda, MD, and online through The Writer's Studio of Stanford's Continuing Studies department. He loves nothing more than a good question, and lately he can't stop wondering how writing can help us lead our best lives. That is the question he honed in on for his capstone in the Master of Applied Positive Psychology program at UPenn, in which he researched the many ways that writing and well-being intertwine. With each passing day, he is becoming more convinced that a good story is the most powerful tool we have in our quests to improve our lives.
When & Where

First Person Arts Offices
1 South Broad Street
17th Floor
Philadelphia, PA 19107


Wednesday, December 7, 2011 at 6:30 PM

-

Wednesday, January 11, 2012 at 9:00 PM (EST)
Add to my calendar
Organizer
First Person Arts
First Person Arts is a Philadelphia-based nonprofit organization dedicated to the memoir and documentary arts.  We believe that everyone has a story worth telling and that sharing our stories brings us closer to each other and to the world around us.
Click here to see our full website.
Writing Workshop: Future Best Self (Winter 2011)