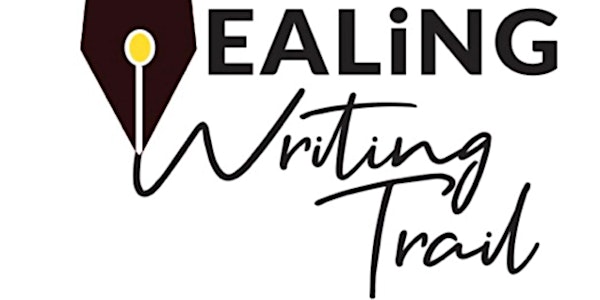 Writing What I Love About Ealing
This workshop aims to create a safe space for aspiring, new, and seasoned young writers to create written and visual narratives.
When and where
Location
OPEN Ealing Unit 14 Dickens Yard London W5 2TD United Kingdom
About this event
"Using various icebreakers, Q & A & other interactive approaches this young people's/family centred workshop aims to create a safe space for aspiring, new, and seasoned young writers to network, find inspiration, see things from a different perspective, try something different and gain specialist advice. We plan to empower participants undertaking this session to create written and visual narratives for possible future publication."
Workshop Leader: Grace Quansah (aka 'Akuba')
Biography: Grace Quansah (aka 'Akuba') has been an educator for 34 years; currently a British Museum facilitator and TalentEd tutor, plus an author, editor, award-winning storyteller, poet, researcher, videographer, equalities officer, political activist and Director of WAPPY (www.wappy.org.uk).
Having founded WAPPY in 2008 to empower young and adult thinkers to use their written, visual and audio narratives to change the world, while also developing themselves, since the pandemic, it has built on local partnerships with libraries and schools. Published in twenty-four collections, Grace is passionate about education and creating community/intergenerational dialogue. She's an Ealing Labour/Walpole candidate for the council elections May 2022.
Grace shares one of her favourite quotes with us:
"One child, one teacher, one book and one pen can change the world" – Malala Yousafzai.
This workshop is for young people: 8 - 16 years; parents/carers & WAPPY volunteers welcome.
Preparation: Attendees are asked to bring one favourite item to this workshop.
IMPORTANT INFORMATION FOR YOU TO KNOW
Our writing workshops are safe spaces to help promote creativity and wellbeing. We are incredibly fortunate to have received funding for workshops that would not otherwise be free. The care, safety, and dignity of our workshop leaders and attendees are of paramount importance; without it the very fabric of this initiative falls flat. We therefore operate on a zero-tolerance policy and ask you to respect and abide by the guidelines set by our expert-led facilitators. Failure to do so will result in us asking you to leave.