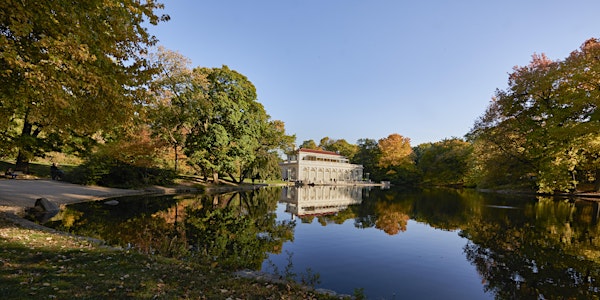 Writing the Land – Poetry Readings and Book Signing
Prospect Park Alliance is partnering with Writing the Land for a poetry reading and book signing connecting poets with land.
When and where
Location
Prospect Park Boathouse + Audubon Center 101 East Drive Brooklyn, NY 11225
About this event
Prospect Park Alliance is partnering with Writing the Land, which connects poets with land set aside for people and nature. Our partnership fosters community collaboration, especially among our neighbors and between the environmental and creative communities. Prospect Park Alliance has commissioned three poets to produce work about Prospect Park and share their work with the Brooklyn community: Black poet Rachelle Parker and Native American poets Michaeline Picaro and Opalanietet.
This partnership is a stage for all our wonderfully diverse neighbors to engage in a dialogue about the park as essential to community, culture, wellbeing, and identity. The collaboration, while embracing the park as a whole, specifically connects to the Alliance's Re-Imagine Lefferts initiative, currently underway, which seeks to re-envision the mission and programming of the park's historic house museum to recognize its role as a site of slavery and to elevate the voices of the enslaved Africans who lived and worked the land and the Indigenous people that were forced to leave their ancestral lands at the time of Dutch colonization.
Poetry readings will be held inside of the Boathouse as well as in natural areas nearby. Poets who have written for the park and others who wrote for protected lands across the country will be featured in the anthology being celebrated at this event. Readings will include poets from across the country who will read, discuss, and sign books. Join us as we host Writing the Land and local poets and explore relationships among the communities and lands of Prospect Park, the arts and the environment as a whole.