WRITING STRATEGIES TO HELP STUDENTS WITH DYSLEXIA SUCCEED
Description
This webinar will use the Zoom platform and may be accessed on computers and mobile devices that are connected to the internet. After you register, you will be emailed login instructions for the webinar.
Webinar Description: Writing is a very complex process that requires many skills. Good writers plan, revise, and implement strategies when engaging in the writing process. Students with dyslexia may struggle with writing skills that require additional instruction and intervention. In this session, the presenter will discuss the evidence-based practice of Self-Regulated Strategy Development for improving the writing of students with dyslexia. The presenter will provide several strategies for elementary and secondary students. This session will address:
Self-Regulated Strategy Development (SRSD) Writing Instruction

Writing strategies for informative, argumentative, and narrative writing

Strategies for self-regulating the writing process

Webinar Presenter: Amber B. Ray, Ph.D. is an Assistant Professor and coordinator of the M.Ed. Literacy Specialist program at the University of Hawai'i at Mānoa in the Department of Special Education, College of Education. She earned her Ph.D. in Learning, Literacies, and Technologies specializing in Special Education at Arizona State University. She has experience teaching students with Learning Disabilities, Autism, Intellectual Disabilities, and Emotional and Behavioral Disorders. Her research interests focus on writing and reading interventions to help students with disabilities succeed in school. She is interested in strategy and self-regulation approaches to instruction for students who struggle with learning. Amber aims to use her knowledge, gained through research, to help current educators and prepare future teachers use effective instructional techniques when teaching struggling learners and students with disabilities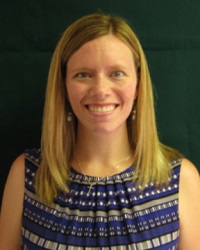 Organizer of WRITING STRATEGIES TO HELP STUDENTS WITH DYSLEXIA SUCCEED
Thank you for your interest in HIDA - the Hawai'i Branch of the International Dyslexia Association. Hawaiian petroglyphs – ancient carvings of human spirits, symbols in lava rock – can be found throughout the islands of Hawai'i.  Anthropologists believe that petroglyphs were used by Hawaiians as a form of written communication before missionaries introduced a formal written language.  Like anthropologists who are making headway in uncovering the meanings of petroglyphs, dyslexic individuals can learn to interpret and process language with appropriate instruction and support. We appreciate your interest in learning more about dyslexia and the resources and strategies available to create a richer, more robust future for Hawai'i's children and adults who struggle with dyslexia and other related reading difficulties.