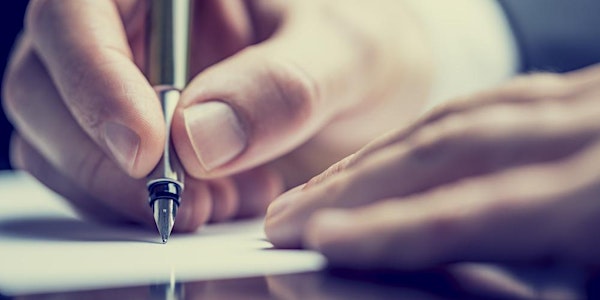 Writing Recoveries: International Conference for Writing Interventions for Mental Health
When and where
Location
University of Glasgow level 5 Sir Alywn William Building Glasgow, Scotland G12 8RZ
Description
What is the relationship between Creative Writing and Mental Illness? How can creative writing provide a route to recovery for sufferers of mental illness?
Dr Carolyn Jess-Cooke from University of Glasgow leads this three-day international exploration of research in the field of creative writing in therapeutic contexts.
On Wed 21st March in the Sir Alwyn Building, level 5, renowned poet Linda France and Survivors' Poetry Scotland and Lapidus co-founder Larry Butler lead a workshop from 3-5pm titled 'Writing as Deep Sea Diving': Poetry in particular is a verb, an ongoing process, helping us articulate how we feel without fixing or flattening our states of mind, giving voice to all our contradictions. Bringing moment by moment awareness and kindness to our writing is good for us – and the poems we read and write. This experiential workshop will guide us through the benefits of writing and reading poetry alone and with others.
On Wednesday 21st March at 6pm, writer and illustrator Debi Gliori will discuss her new book, NIGHT SHIFT, an illustrated book on depression, in the University Chapel (see this coverage in Stylist of her stunning approach). Two distinguished experts, Professor Joshua M. Smyth (Opening Up by Writing It Down) and James Withey (The Recovery Letters) will be giving keynote addresses on the morning of 22nd and 23rd March.
Other highlights include:
a panel discussion by Carolyn Jess-Cooke, Dr Sophie Nicholls, Claire Williamson and James Withey
talks by Jay Griffiths (author of Tristimania), Stephanie Butland (author of Lost for Words), and Lapidus Chair Clare Scott
readings by poets Seanin Hughes and Mairi Murphy
renowned poetry therapist Victoria Field will lead a workshop and discussion.
Tickets are free but limited: book your place now here. If you cannot participate in person but would like to receive a weblink to engage in live streamed events and/or receive podcasts, please email Carolyn Jess-Cooke at carolyn.jess-cooke@glasgow.ac.uk.
Funded by the British Academy/Leverhulme Trust.
Follow on Twitter! @writedepression