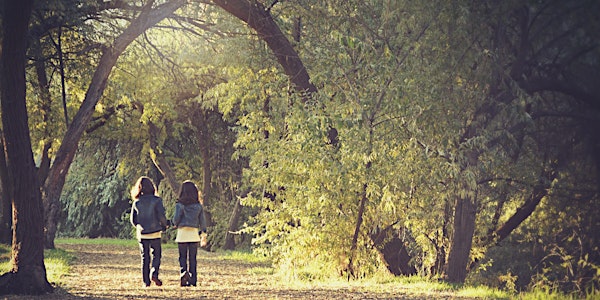 Writing Life Stories (Memoir Writing), JANUARY, 4 Wk Course
Serious about writing your #memoir? Now is the time. #memoirwriting #memoir #writing #yourstorymatters
About this event
Are you overwhelmed by the idea of writing your memoir from birth to now-- years and years later?
Not sure what to leave in or omit? Want guidance, but still want to tell your story in your way...in your own style?
Great! :) I can help you leave a legacy for loved ones and learn more about who you are. I help non-writers focus on getting their story down and generating pages. I'm not focused on your writing. It's all about your STORIES!
Through lecture, video clips and expert guidance, you'll learn to write quickly and easily. I use a specific methodology based on deep-dive questions and themes. View the pre-recorded classes at your own pace.
Once a week, on Wednesdays at 6pm, hop on ZOOM for a LIVE Group Coaching call. Get your questions answered. And even share that week's story with an intimate, supportive group.
Using a proven guided method taught for over 30 years to thousands of people, research shows that students gain increased resilience and self-confidence, more compassion for others and a greater appreciation for life.
Covid has taught us about unexpected losses. You may wish you knew more about your father or sister who passed away...but it's too late. Your family loses by not knowing YOUR story. Isn't it time to write it?
WHAT YOU GET IF YOU TAKE THE 4-WEEK COURSE:
Besides the above benefits (resilience, confidence, compassion and appreciation for life):
Pages and pages finally written
Stories written include the most significant moments/ events in your life
Seeing your life story take shape.
BONUSES
BONUS #1 Group Coaching Call every Wednesday LIVE via Zoom where you can share your stories and get answers to your questions directly by me.
BONUS #2 After successful completion of the January course, you will have precedence in enrolling in the February and March courses if there's a waitlist.
What's scheduled for the Spring, Summer and Fall courses :
Gain tips from speakers including well-known memoir writers ; complete more writing; learn how to structure and revise your memoir specifically for your story; get a discount and work with Barbara, a designer and printer. Then receive a real book! You'll also get a digital file to give to family and friends.
For more info, go to http://writinglifestories.com. Or contact barbara@writinglifestories.com.
Recent Classes Given : Barnard College Alumnae (640 people signed up), Walt Whitman Birthplace Museum, NY Public Libraries, Sarasota County Library, Baruch College Donor Luncheon, Yorkville Library, Upper East Side, Women's Museum of CA, Lawrence Family JCC, UC San Diego, Carmel Valley Library, Dorot
Testimonial
"I have taken a total of 8 classes with Barbara and I can say unconditionally that, in many respects, all of these classes have been exceptional. Barbara brings materials that help us go deeper and think harder about our personal stories. The energy is positive. Since we read our stories out loud, we all have the respect of one another as we find our "voice." I highly recommend working with Barbara on writing your life story. It's a game-changer."- Susan, student, marketing and business development consultant, former Credit Card Manager, CitiGroup and Advertising Manager, American Express
Pay $399.99 for January course (4 weeks)
Course Delivery
FALL course will be sent to you directly via EMAILS.
Each class is PRE-RECORDED.
Group Coaching and Sharing Call on Wed at 6pm EST is LIVE on ZOOM.
Sorry, no refunds.