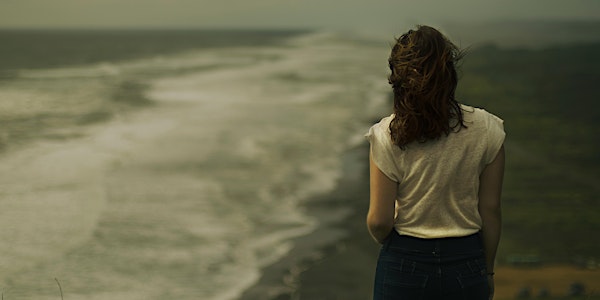 Writing Life Stories I (Memoir, 4 wks)
When and where
Location
Online Class New York, NY 10028
Refund Policy
Refunds up to 7 days before event
Description
Want to write your #memoir? Don't know how to start or what to include? #memoirwritingeasy
Leave a legacy for loved ones and learn more about yourself! If you're a non-writer or just beginning your memoir journey, this class is for you. I'll help you focus on getting your story down and generating pages.
CLASS TIME
Tues March 5, 12, 19 and 26th from 5:30pm -8:30pm or 6-9pm TBD. Online class. Contact barbara@writinglifestories.com.
Using a proven guided autobiography method taught for over 30 years to thousands of college students, professionals and retirees, participants write and share their stories with a supportive group.
Extensive research reveals that while on this exploration and after sharing their stories, students gain increased resilience and self-confidence, more compassion for others and a greater appreciation for life.
For more info, go to http://writinglifestories.com or contact barbara@writinglifestories.com
Recent Classes Given : Walt Whitman Birthplace Museum, Baruch College Donor Luncheon, NYPL branches, Women's Museum of CA, Lawrence Family JCC, UC San Diego, Carmel Valley Library, Dorot
Testimonials
"I have taken a total of 8 classes with Barbara and I can say unconditionally that, in many respects, all of these classes have been exceptional. Barbara brings materials that help us go deeper and think harder about our personal stories. The energy is positive. Since we read our stories out loud, we all have the respect of one another as we find our "voice." I highly recommend working with Barbara on writing your life story. It's a game-changer."- Susan, student, marketing and business development consultant, former Credit Card Manager, CitiGroup and Advertising Manager, American Express
"Barbara has a unique style which circles the wagons around any fear or uncertainty we might have toward writing. She brings out different unexpected aspects that crack open whatever whatever has kept your stories held safe and hidden for so long. Writing in general but particularly in Barbara's class has helped me to find my voice in a way that spoken word has eluded me." – Anna, student, former CEO, Zolio and banking executive at McKinsey and Credit Suisse
"Barbara did an incredible job facilitating a lively and interactive presentation for our alumni by engaging and connecting with them in a meaningful way. Barbara is thoughtful, reliable, personable and very professional. She is truly a pleasure to work with."- Jessica Leitner, Assistant Vice President College Advancement at Baruch College