Description
Writing for the Web
Tuesday March 26, 6-8pm
Led by: Tracy Gold
About This Class
Cringe every time you have to write a blog post for your company or even update your own bio? Or perhaps you majored in English, but you've grown a bit rusty. No matter your writing background, strong writing and editing skills are essential for success in today's world of emails and websites. In this class, we'll work together to build your confidence as a writer and editor, with a focus on writing for the web.
We'll cover how to:
Beat writer's block

Avoid common mistakes

Edit constructively and effectively

Optimize writing for the web
If you'd like feedback on your writing from the class, please email a brief (250-750 words) sample of your work to tracyc@tracycgold.com by Monday March 25. I will circulate your work beforehand and, time allowing, we will workshop it as a group in class. Bring your laptops—or at least pen and paper—because we'll be working as we learn.
About the Instructor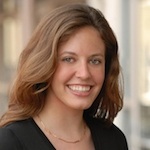 Tracy Gold is a marketer, editor, and writer who specializes in social media and content marketing. Most of the time, she helps clients with their social media and content strategy, marketing project management, writing, and editing. She also helps people learn how to use LinkedIn to reach their goals through serving as an Intero Advisory Strategic Partner. In the past, Tracy worked at Right Source Marketing, a digital marketing consulting and services firm with offices in Baltimore, MD, and Reston, VA. Find out more about Tracy at tracycgold.com, on LinkedIn, or @tracycgold on Twitter.
--
REFUND POLICY: Please let us know at least 7 days before the scheduled event if you cannot make it by emailing us at registrar@betamore.com. No refunds will be issued within 7 days.
Organizer of Writing for the Web
Betamore is a campus for entreprenuership + innovation, co-working space and dynamic community for the doers in Baltimore. With our vision of making Baltimore a global destination for entreprenuership + innovation, we support startup companies through entreprenuerial education, beautifully designed workspace and community development efforts. We believe in serendipitous interations, collaboration over competition, and cultivating a community of continued curiosity.