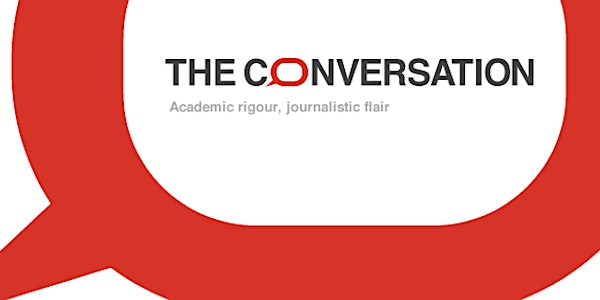 Writing for a public audience on The Conversation Canada
Location
Room 183, Rogers Communications Centre
80 Gould Street
Toronto, Ontario M5B 2K3
Canada
Description
If you're in an academic career, or if you're looking to pursue one, communicating your research to a range of audiences is probably going to be an important part of what you do. The Conversation Canada is a new platform for academics aimed at encouraging exactly this.
Join us for a free writing workshop offered by The Conversation Canada, a new not-for-profit project helping researchers share their knowledge with millions of readers worldwide.
Learn how to plan, pitch and write with greater impact so that you can better persuade influential people outside your field – including funding assessors, politicians, the media, industry and the public – that your work matters. In this session, we will address how and when to pitch your ideas for a story and how to go about writing your article in a clear, concise and compelling way for a broad audience.
This session is suitable for Humanities and Social Sciences researchers at all career stages.
For more information: canada@theconversation.com