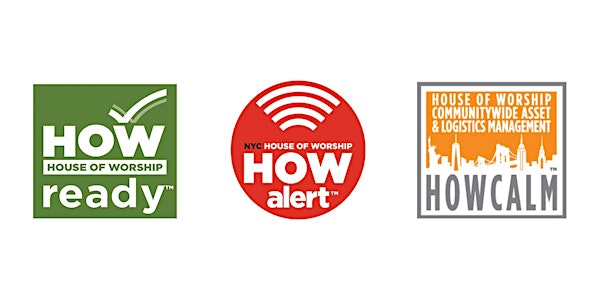 Writing an Emergency Communications Plan for Your Congregation
3-hour emergency communications training for congregations and faith-based organizations
About this event
A 3-hour emergency communications (often referred to as CERC, or Emergency Risk Communications) training for clergy, staff & volunteers from congregations & faith-based organizations - all training.
Th training will teach best practices for how congregation or faith-based organization leaders on how to share critical information to congregants, staff, and clients immediately after a crisis when lives and safety are at risk. Participants will also learn how to write a risk communication plan.
The hands-on training is an investment in building the resiliency of your congregation or faith-based organization – therefore, the resilience of New York City as a whole community.