Visual art and poetry intersect in this art-inspired poetry workshop.
About this event
If you love words and art, the ancient form of "ekphrastic" (art-inspired) poetry is a rich field of inspiration and collaboration for telling our stories and describing our experiences through poems. In this workshop, we'll open the door to creative inspiration and unblock common beliefs that poetry is intimidating, hard or takes some kind of almost magical natural skill that can't be learned by writing a poem inspired by the art in the July exhibit at GRACE.
To support our writing, we'll explore examples of ekphrastic poems, do warm-up writing prompts, practice quick ways to focus our observational sensitivity and enjoy the opportunity to share our work with each other.
No experience necessary. All ages and families encouraged. $25 for adults, $5 for kids, multiple kids in family groups free, scholarships available.
Scholarships available. Please reach out to carol@wonderartsvt.org to inquire.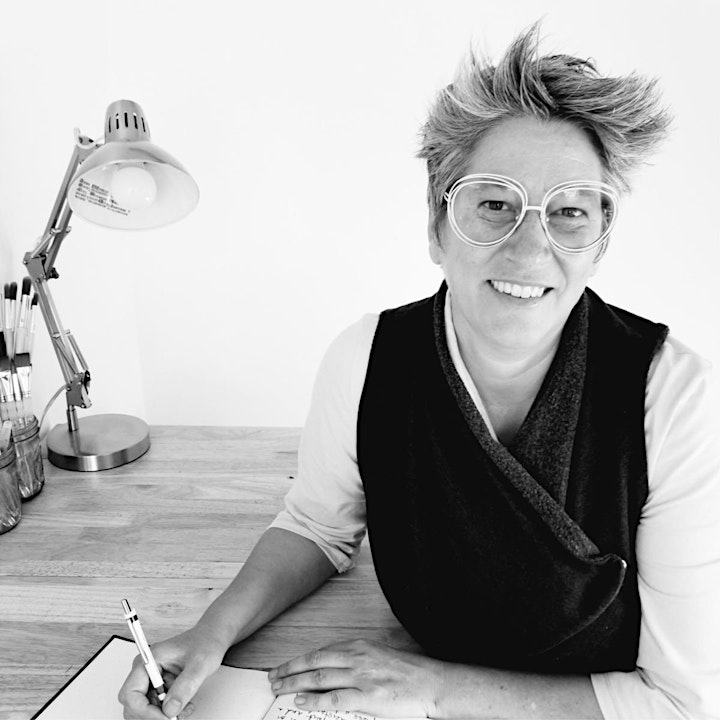 About JC Wayne
JC Wayne (she/her/they/them) is a poet, visual artist, cartographer of the unseen and founder of The Poartry Project, whose mission is "building loving worlds through loving words". She is founder and host of the Voicing Art Poetry Reading Series; poetry adventure guide of Plein Air Poetry of Nature Walks; a poetry, art and storytelling mentor and teacher; and author of "Voicing Art: Poetry of Space | Place | Time". JC got her education in International Relations and Art History at Brown, Harvard and Tufts Universities, but she considers her travel to 49 US states (and counting) and 23 countries a greatest source of gaining wisdom and a care for community service. Her work can be found at poartry.org.