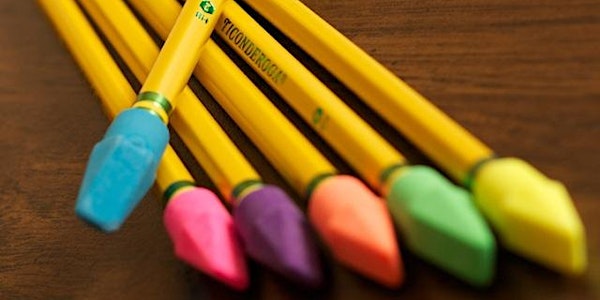 Writer's Workshop for 3rd-5th grades
Writer's Workshop for 3rd-5th Graders at Beverly Cleary Elementary - Wednesdays 3:15-4:30pm
Refund Policy
Contact the organizer to request a refund.
Eventbrite's fee is nonrefundable.
About this event
Writer's Workshop
Event Details:
Age Group: Grades 3-5
Where: Beverly Cleary Fernwood
Class Dates: Wednesdays, September 7 - December 14 (no class on October 26)
Times: 3:15-4:30pm
Cost: $295 (this is set up as a "donation" to avoid fees adding on to your cost)
In the Write Now! Writer's Workshop, kids get to write what they want to write, learning and practicing writing skills as they go. It is a great fit for students who already enjoy writing as well as for students who need more practice, support, and/or motivation. 
What people are saying:
"I like the freedom I feel when I write here. This was the best class ever!" -5th grade boy
"I love that you just let us write, and then you teach us as we go." – 5th grade girl
"H. loves your writing class! I have never seen her this excited about something academic before!" – parent of a 5th grader
"I. just got an Exceeds in writing on his report card for the first time ever. I think the writing class is paying off!" – parent of a 5th grader
"E is so loving her writing with you lately. Connecting in a deep way. You have found a part of her soul that is so nourished by the work you do." – parent of an 8th grader