Description
WANT TO WRITE FILM, GAMES, BOOKS, COMICS, VR?
We Believe You Can Write Not Just For One Of These, But For Them All.
To Succeed You Must Diversify.
Start With
WRITERS GAME
S

PECIAL 1 DAY EVENT
NOV 9TH
TRINITY COLLEGE
DUBLIN
What people are saying about last years event...


---
"An inspirational event where we got the chance to hear and meet so many talented and generous people writing in so many different forms and genres."
---
"It gave me a great insight into writing content for games and the stepping stones to writing a book."
---
"I immensely enjoyed the Writers Game conference in Dublin. The speakers were experienced and entertaining, which made listening enjoyable. I was feverishly writing down notes during both days."
---
"Thought provoking and authoritative. A strong mix of practical tips from established experts. Would recommend to fellow writers of any level or field of interest."
---
This event is not limited to only those who are working as writers. Even if you are interested in writing for a living, this is for you.

This event is also not limited to only writers, if you produce any sort of content, IP, or are looking to work on a computer game, this event is for you.
​Creators from multiple media will lead Masterclasses and Workshops to give writers of all ages, new and experienced, not only the core tools for immersive and engaging story but the answer to the questions:
How can I create ground-breaking content?

What is the difference between writing for any of these media?

How can I write not just for one, but for all of them?

How can I make money doing it?
​WRITERS GAME presents Morning Plenary Sessions (Masterclasses) for all writers, with a focus on the above questions along with story core techniques and key tools for writers on how to become a and even create a business.
At this years special one day event at Trinity College, Dublin, we will have two Afternoon Breakout Sessions which will focus on Books and Game Narrative Design.
​Places At WRITERS GAME events are always limited, reserve now to avoid missing out.
---


*** TICKETS EXPLAINED ***
Every Attendee Will Take Part In The Morning Masterclasses As One Group.
Then We Break Out Into Two Tracks... Simply Select Which One You Want When Purchasing Your Ticket
Saturday morning masterclasses & panels + your choice of afternoon workshop track + Sat eve mixer. Simply select which track you want by selecting the appropriate ticket.
Track choices:
1. WRITING FOR FILM AND BOOKS
2. WRITING COMPUTER GAMES. (GAME NARRATIVE DESIGN)
STUDENT TICKETS AVAILABLE.


---

*** WHO SHOULD ATTEND? ***

Do you write or want to write for film, games, books? And if so, could you ramp up your game? Do you want the ability to move from one to the other or write for more than one genre?
Or are you just getting started? Do you have a brilliant novel brewing? Can't get those crazy game characters out of your head? Spend your days dreaming about scripts or comic characters?

If the answer is YES to ANY of the above, then WRITERS GAME is the event for you.


SPEAKERS AND SCHEDULE MAY BE SUBJECT TO CHANGE.
---
*** WHY ATTEND? ***

This WRITERS GAME one day special event is a full day of Masterclasses, Workshops, and Networking, designed to not only help you master the art of writing great narratives that capture the imagination, but how to develop and run a sustainable creative enterprise. Accelerate your writing career with intensive instruction by some of the world's leading creatives.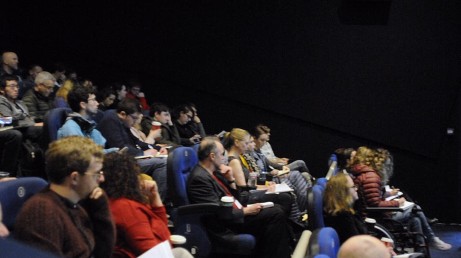 *** WHAT TO EXPECT? ***

Morning Plenary Sessions (Masterclasses) with instruction on:
How to brand yourself as a writer, to launch and grow successful writer enterprises;
Focused story techniques from some of the world's best storytellers who have sold millions of books, and how to write across multiple media.
Speakers include: Anne Toole, Glenn Meade, Dee Rivera.
---


Afternoon Breakout Workshops:

Writing for Film and Books
Storytelling & Screenwriting – Breakout Workshop with John Dawson
Being a writer requires more than a vivid imagination and dedication. One needs to have a deep understanding of 'Story', its purpose, and its parts, regardless of the form in which one's story is presented IE novels, short stories, comics, plays, film screenplays, games and TV shows scripts. John will discuss Story: its role in the human experience. He will work with participants to ensure that they have a clear understanding of a story's components: logic, theme, character and archetypes, structures, plotting, genres, tone, and how all must gel together to create a completely rewarding, memorable experience; one of transcendence and transformation.

Writing for Games


Game Narrative Design – Breakout Workshop with Karen Hunt
Our Game Narrative Instructor, Karen will kick off the afternoon with a Masterclass entitled, an introduction to Narrative Design. She will look at the use of branching narratives & foldback schemes in Game Writing, after which you will have a clear understanding of what Game Writing is and how it differs from more traditional forms of scriptwriting.
After that, Karen will take you on a super quest, her aim? To have you complete the first draft of a game scene and have your very own portfolio piece completed!
After that, you will have gone through a workshop and dedicated Masterclass with one of the world's most successful creatives who has worked on AAA MMOs to indie mobile games.
BOOK NOW
---
*** YOUR SPEAKERS AND INSTRUCTORS ***
If there has ever been proof that writing across multilple media is a great way for a writer to acheive success, it's Writers Guild Award Winner, Ann Toole. Travelling all the way from LA to be with us at WRITERS GAME, so she can share with you her take on writing for not just one, but across many genres.
Anne Toole is a writer for TV, games, webseries, VR, comics, and more. Most recently she wrote for CANNON BUSTERS, an anime series for Netflix. Her credits include the Writers Guild award-winning game HORIZON: ZERO DAWN; HALO: LONE WOLF, a comic book series from Dark Horse; and THE LIZZIE BENNET DIARIES, a webseries that won an Emmy. She also created ALLES LIEBE, ANNETTE, a webseries for German broadcaster MDR. Anne has spoken extensively on storytelling across platforms at such conferences as South by Southwest, Comic-con International, GDC Europe, and GDC, as well as in presentations at MIT, Harvard, and Cannes. She has also served as the Vice Chair of the International Game Developers Association (IGDA). A citizen of Ireland as well as the US, Anne holds a degree in Archaeology from Harvard.
PR, Digital Marketing-More than a Press Release
Dee Rivera, Founder of DCG Public Relations New York City
DCG Media Group specializes in several services and we pride ourselves in not just being a PR, Digital Marketing or Social Media Company, but full integration through public relations, social media, advertising and digital marketing in creating visually compelling and creative services that tell a story and compels the consumer . Conversations are happening every day about brands and we like to take initiatives to steer that conversation to influence our clients reputation and increase loyalty.
Writing for Games (Game Narrative Design)
Karen Hunt is the founder of Narrative Hunt, an international storytelling consultancy specialized in Video Game, VR, and AR projects. A graduate of Trinity College Dublin and the Sorbonne, Karen has over ten years' experience as a writer of acclaimed interactive fiction in both English and French.


Writing for Film & Books
Glenn Meade has written 12 international bestsellers and has been translated into more than 30 languages. He will share his incredible knowledge on how to write million-dollar concepts.
---
"A writer of powerfully built and skillfully executed plots. Immerse yourself in his intricately woven intrigue and explosive action, and enjoy them thoroughly!' - OLEG KALUGIN, former head of the KGB's First Directorate.
---
"Meade and Ronan pull back the curtain on the airline industry and shine a bright light on the dark corners. Everyone who flies or cares about someone who flies should read this eye-opening account of the current state of commercial air travel. What you don't see can hurt you." — Capt. Chesley "Sully" Sullenberger, retired airline pilot.
---
Meade's research is so extensive yet unobtrusive...that it is often easy to forget you're reading fiction and not history. This is a completely riveting thriller in the tradition of the Day of the Jackal. A white knuckler!'
THE WASHINGTON POST
---

John Dawson has served as a story consultant, script editor and writer for clients in Ireland, Britain, Canada, and Korea. He trained and performed with numerous troupes including N. America's Second City Theatre, the casting pool for hit TV show 'Saturday Night Live'. He's taught acting, improv, and screenwriting for over 21 years in three countries, including facilitating for Trinity College Dublin, Animation Skillnet, Screen Training Ireland, and Academy Award nominated Irish animation companies Brown Bag Films and Cartoon Saloon.
---

"John really broke down plot, structure, and character development in a way that clarified the process of building an engaging story. Highly recommended!"
Nicky Phelan - Academy Award Nominated Director of 'Granny O'Grimm's Sleeping Beauty' and Series Director at Brown Bag Films, Dublin.
---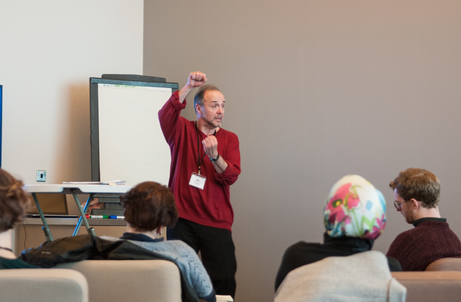 Schedule and speakers are subject to change.
---
---
And yes, we are WRITERS GAME without the apostrophe. There are many permutations.
For further information, please contact us at info[@]writersgame.media
*** Seat numbers for our breakout sessions are limited. Avoid disappointment, get yours now ***