Writers Bloc presents Christopher Nolan, Tom Shone and Kenneth Branagh. Free livestream.
About this event
Free livestream.
The video of the livestream will be posted on our Youtube Channel after the event.
After you register, we will follow up with email instructions on how to redeem your ticket and access the event. Please read your Eventbrite email confirmation carefully.
How does Christopher Nolan manage to weave such personal, singular, panoramic films into international blockbusters? Film critic Tom Shone corralled Christopher Nolan into cooperating with Tom on his book about Nolan's work. The beautiful result, The Nolan Variations: The Movies, Mysteries, and Marvels of Christopher Nolan, guides readers on a deep dive into Nolan's extraordinary imagination, his creativity, his process of moving from a germ of a dream of an idea to the film itself. The Nolan Variations helps to explain how Nolan's films strike a nerve. Nolan's full participation yields not only storyboards, but Nolan's personal stories of what makes him a unique visionary.
Christopher Nolan is without question one of the most lauded, successful, and audacious writer/director/producers working today. Consider Memento. The Dark Knight trilogy. Interstellar. Inception. Dunkirk. And his new film, Tenet. Nolan's metaphysical musings, his explorations of identity, dreams, time, and memory, fuse into mega hits. He accomplishes the impossible time and time again, as he maintains an iron grip on his deeply personal themes while turning out critically acclaimed and audience pleasing blockbusters one after another.
Tom Shone has written for The Sunday Times, The New Yorker, The Guardian, The New York Times, and other publications. He is also the author of Blockbuster: How Hollywood Learned to Stop Worrying and Love the Summer; as well as books on Martin Scorsese and Quentin Tarantino.
What a program. In conversation with acclaimed writer and director Kenneth Branagh, who has been featured in Christopher Nolan's films Dunkirk and Tenet. One of the great Shakespearean actors of our time, Branagh has starred in and directed dozens of films in many genres, has accrued dozens of international award nominations and wins for his involvement with the PBS/Masterpiece series Wallander, and for his writing, directing, or acting in such films as Henry V, Hamlet, and My Week with Marilyn.
Here is a Los Angeles Times interview with Tom Shone and Christopher Nolan, on the unexpected partnership to create the book, The Nolan Variations.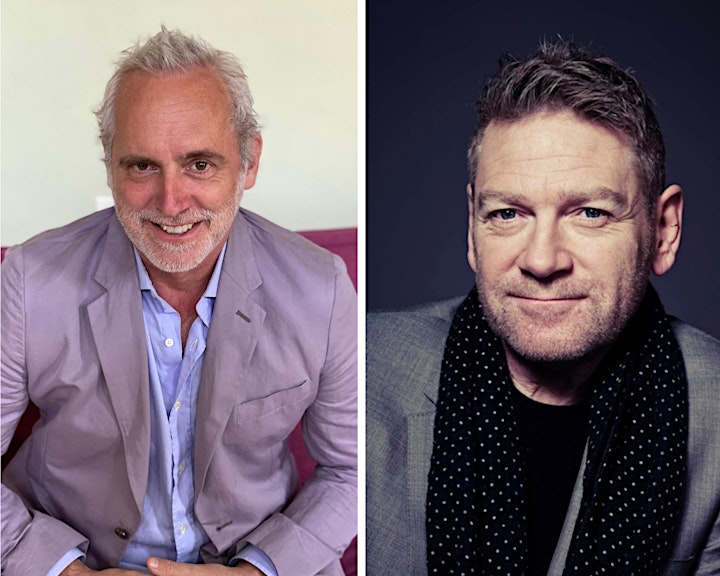 Organizer of Writers Bloc Presents: Christopher Nolan, Tom Shone and Kenneth Branagh