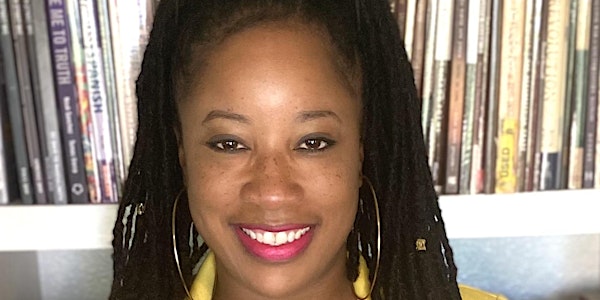 WRITE YOUR STORY
Have You Ever Thought, "I Should Write a Book About My Life"? Here Is Your Chance.
Refund Policy
Contact the organizer to request a refund.
Eventbrite's fee is nonrefundable.
About this event
Do you want to: Heal the pain from your past? Create a legacy for your family? Or, gain a Deeper understanding of yourself and your life?
Do you want to: Settle emotional scores, such as moving from bitterness to forgiveness? Or, share your unique experiences with travel, education, illness & recovery, family, work, or your spiritual walk?
If any of these sound like you, this 12-week course is for you.
Learn how to: Narrow your story down to its most salient parts, Make your story read as if it were a book or movie, Make the people and places in your story come alive, Edit properly, and Send your work out for publication/agent representation. Plus, get weekly feedback on your work.
Week 1. Outlining Your Story/Plot.
Week 2. Creating Your Character Arcs.
Week 3. Writing Authentic Dialogue.
Week 4. Developing Place/Setting.
Week 5. Establishing Appropriate Points of View.
Week 6. Understanding/Writing "Significant Detail."
Week 7. Conjuring Emotion in Your Reader.
Week 8. Workshopping Your Story with the Class.
Week 9. Augmenting Your Story.
Week 10. The Art of Editing I.
Week 11. The Art of Editing II.
Week 12. Getting Your Story Published.
Here's what people are saying:
"Dr. Adrienne Christian is an outstanding teacher!
"It's a privilege to take her class and work with her. She gives personal attention to all of her student and truly cares that they succeed. She roots for you! Her enthusiasm and love of writing radiates all the time. She brings out the best in all of her students. She shares her wealth of experience and knowledge of the writing world in her class.
"Dr. Christian is professional. She's organized. She conducts class in a friendly and comfortable manner. Her feedback is very helpful because it's astute and specific. Her lectures are engaging. She gives detailed examples to explain points. She facilitates a class that engages her students to feel comfortable sharing, expressing their ideas and interacting with fellow students. I would highly recommend taking a class with Dr. Adrienne Christian!" -- A. Choudhury
"This course truly changed my life in regard to actually knowing and believing that I am a writer. I've journaled since I was in High School and I've enjoyed it. And many of my friends often tell me that I always have a good story to tell. After the loss of my firstborn son, I felt compelled to write my story. So when given the opportunity to take this course I was beyond excited. I had already started to write, but didn't really didn't know what I was doing and needed some direction. This class gave me more than the direction that I needed. Dr. Christian is passionate. She teaches with intent and purpose. She made me want to tell my story and showed me how to do so. One of the main things that will stick with me beyond writing my story is that she told us that a writer never writes more than they read. I am now on my 4th Memoir for this year all because of Dr. Christian! I've never read this many books in a year, let alone 5 months! Reading others stories have encouraged me to complete mine. And really taught me so much about the depths and layers of Memoir. This course will truly be an asset on your own journey to learning, knowing, and writing Memoir." -- J.S. Covington
About Dr. Adrienne Christian :
Adrienne Christian holds a BA from the University of Michigan, an MFA from Pacific University, and a PhD from The University of Nebraska.
She has published articles about her life in BUST, Next Avenue, phoebe, and other magazines. She's published poetry about her life in Hayden's Ferry Review, World Literature Today, and other literary journals.
Adrienne's book, WORN, was one of The Rumpus' Most Anticipated Books of 2021.