Description
Are you ready to inspire others with your story?
Is it time to make a real impact by sharing your experiences?
Need some help finding the courage to share?
Feel like you don't have the tools and strategy to get started writing?

The Write to Heal Workshop* is just what you need right now. Join others just like you who are ready for inspiration, connection, and writing strategy. You're going to learn just how to share your story in a way that will inspire and impact the world.


We see you.
You have an incredible story, you've overcome challenges, and you are yearning to share them with the world.
However, when it comes to putting it on paper, you might think to yourself: "My story isn't grandiose enough, so it probably doesn't matter."
Or even, "It feels too painful right now."
After 7 years of being a professional writer and spending over a decade in the mental health field, Amanda realized that sometimes the hard stuff can build up and cause blockages in your writing and in your mind.
In the Write to Heal workshop, Amanda has developed a unique process that helps move you out of your trauma and into true healing.
During this intimate workshop in Toledo, OH**, we'll work through that special formula together to:
uncover just how powerful storytelling truly is, and how you can heal yourself and others by giving yourself permission to share your story.

discover where we want our healing to take us and how to get there!

practice with writing prompts that will help you parse out difficult emotions in a safe space, and learn how to truly heal through writing.

reach your writing goals.
support your business with a book.
use your story to inspire others.
share your story with grace.
use emotion without being emotional.
finally finish your next project.
This workshop also includes:
An advance copy of Amanda's new book, Blue Rooms
A complimentary copy of Diana's book, Inspiration in My Shoes
Plus, you'll get to connect with other inspiring people at this unique gathering!
Don't miss this one-of-a-kind experience. Our space is limited!

Date: Thursday, March 29th
Time: 6-9pm
Location: The Oliver House, Ottawa Room, 27 Broadway St., Toledo, OH 43604**
Investment: $149
About Your Hosts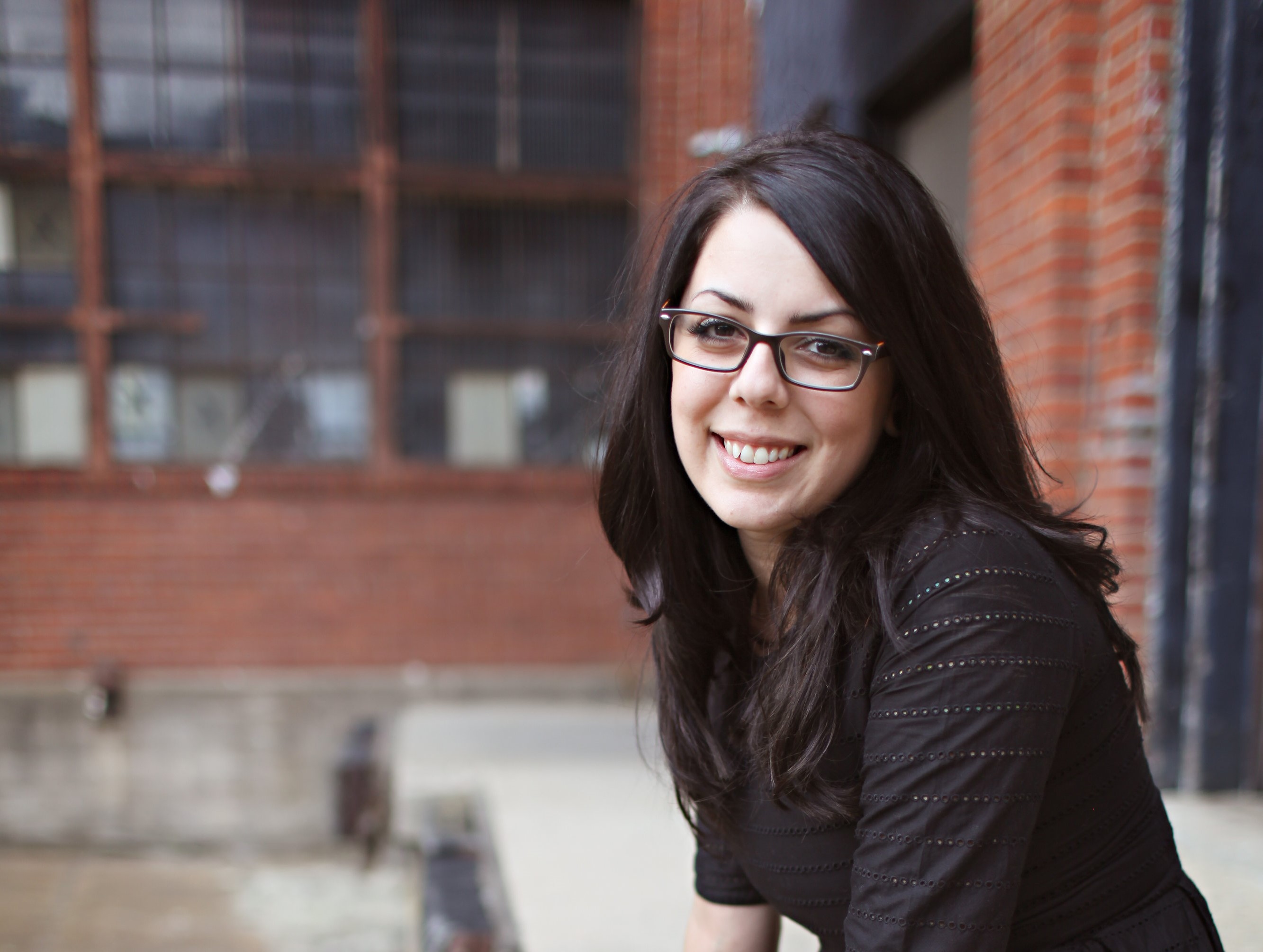 Amanda Filippelli started her career as an associate editor for the Oyez Review in Chicago, IL. She has worked internationally and has studied under a number of industry titans, including Stuart Dybek and Melissa Pritchard. An award-winning writer herself, Amanda has done it all from freelance to copyediting to content editing to ghostwriting and book coaching, and as Editor-in-Chief for One Idea Press, she helps authors realize their true voice.

Amanda has spent the better part of the last decade as a professional writer and editor, but she also spent ten years working as a mental health professional, and she knows what it means to use writing as a means to heal. Though she has made a career out of teaching people how to cope and soar through writing, Amanda explores her own healing journey with depth and transparency in her latest poetry collection, Blue Rooms.
Amanda uses both of her specialties every day to help people craft their stories in meaningful ways. She often speaks on the power of storytelling, helping people and businesses re-shape their perspective through transformative writing.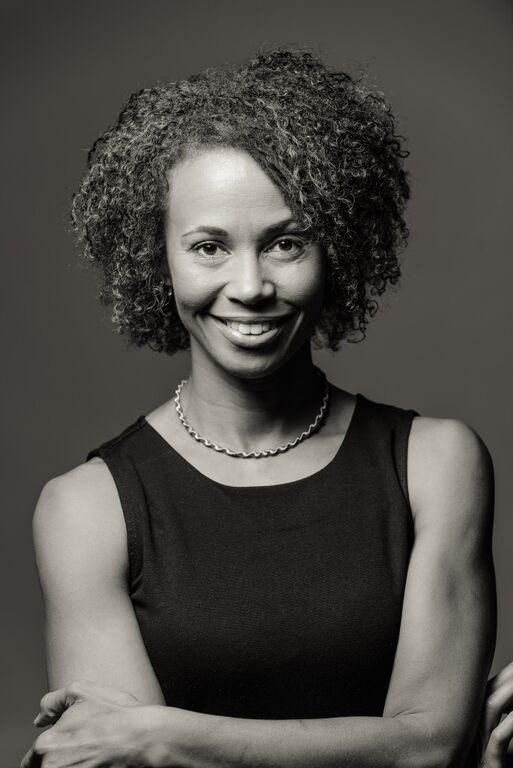 Diana Patton started her journey as an inspirational speaker once she tackled her own trauma by writing through it in her book Inspiration in My Shoes. Diana knows first-hand how transformative and healing writing can be, and uses her experience to help others find healing on their path.
As a speaker, social justice and integrative health advocacy coach, author, and attorney, Diana conducts life coaching for individuals who are in the "helping profession," which includes school counselors and social workers, on how to go into life's fire and not get burned (out). She speaks to and works with high schools, colleges, and other "helping organizations," encouraging them to implement her newly developed RISE program. She also speaks to organizations on leadership, emotional intelligence, and diversity and inclusion topics.
Diana currently serves as president of the Polly Fox Academy Board in Toledo, Ohio, an alternate school for 7-12th grade pregnant and parenting girls as well as on the University of Toledo College of Health and Human Services Board to improve the human condition through meaningful community engagement. She enjoys spending time reading, writing, doing yoga, leading various women's life groups, and mentoring young women. Her greatest joy is to inspire others to live life to the fullest. She resides in Toledo, Ohio with her husband of 20 blessed years, David, and their two children.
What people are saying:
"Writing is an isolating craft, and writing the hard, crazy, gut-wrenching stuff in life is exhausting, yet cathartic. It is easier to get through the thick goop of life with help, and Amanda is that perfect helper. She is exactly what I needed, even though I didn't completely know it. As I write the hard stuff in my memoir, I am glad that I have someone beside me that fully understands this process. Amanda possesses the perfect balance between coach and cheerleader, and she will be everything you need and more through your process of self-discovery. If you are writing to heal, you will find what you need in this workshop--and leave a better, more inspired person than when you began."
--Sara S.
"With understanding, like a gardener tending to her most wild and thorny rose, Amanda compassionately curated my desolate heart's despair from the demise of my marriage, pruning pain into prose until my story blossomed with the scent of understanding, bringing healing and solace to my soul."
--Christina B.
"I've had a book in me for years but never had the confidence to put it into print. The actual writing is such a small part of the whole process. Having a professional critique and help made all the difference between writing an amateur quality book vs. one that shows professionalism and literary quality. Amanda helped me produce an award-winning book that I can be proud of. I whole-heartedly recommend working with her, and would do so again myself."
--Joan W.
"Working with Amanda through my writing has been incredible and healing. She brought truths to the surface that I didn't even know about myself, and that's an unforgettable life and soul experience."
--Vaughn C.
"Amanda was so patient and supportive from beginning to end. She gave amazing advice to help me dig deeper inside myself to share more of my story. It was very clear that she truly cared about making my book the best it could be. I highly recommend this creative genius."
--Abby M.