Description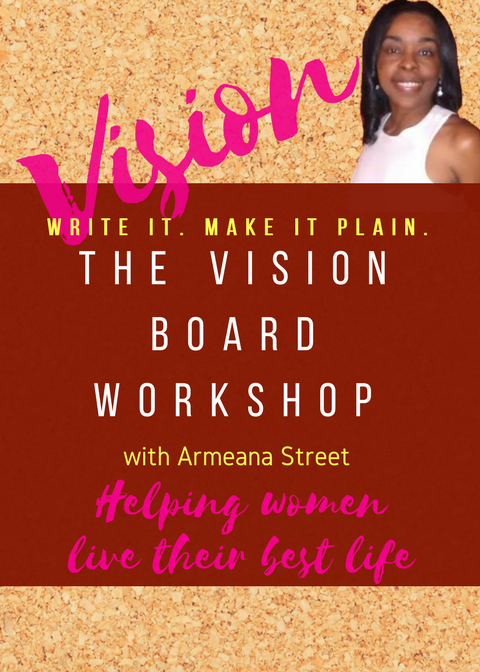 There are 3 separate events!
October 27, October 28 and November 4.
The workshop/party on October 27 will be held at a private residence.
All supplies, food and beverages will be provided and included with your ticket purchase.
Reserve early and arrive on time for door prizes and other surprises!
Vision Board gatherings are fun! However, creating your vision is a serious matter.
It should not only be a gathering of friends for entertainment.

The purpose of a vision board activity is not to simlpy leave with a decorated board to sit until the next year.

It is a serious tool that has proven to be beneficial if done correctly with the right vision coach.

Grab some friends and sit with me for few hours, and each of you will walk away with tools that will help you see your vision.

A compelling vision moves people to action. As your servant-leader, I'll be your instrument to rally you to a better future. I want to lead you into a future where you would not go on your own.
You'll Leave with...
A visual presentation of what you're creating in your life

Powerful visual cues for the subconcious and conscious mind to process

A unique and customized clear focus
You'll leave this vision board party prepared and excited about your future!