Event Information
Location
Sovereign Grace Church
(Inside) Sugarcreek Elementary School
51 South East Street
Bellbrook, OH 45305
Description
The Write On! Conference scheduled for Sept. 30, 2017 is CANCELLED and we look forward to inviting you back next year! Please follow Dayton Christian Scribes on Facebook in order to keep up with our events!
Act now! Conference Pre-Registration Deadline is September 7th!

Don't miss out on this opportunity to learn, connect with other authors, buy and sell books and find inspiration for your next writing project!!
What's It All About?

Write On! Writing Conference, September 29--30, 2017, Hosted by the Dayton Christian Scribes.

It starts Friday, September 29th with a Meet-n-Greet and continues on Saturday, September 30th.
Saturday is a full day of writing workshops including a keynote address from Editor and Industry Pro W. Terry Whalin, breakout sessions, one-on-one Power Up! sessions with Terry, author book tables and plenty of time to network, learn, browse books, and more. And don't worry if you find two workshops that you want to attend at the same time, we are offering topics twice so you can customize your learning to fit your writing needs!
New! We've added a Meet-n-Greet to the Conference! It will happen on Friday, September 29 from 7-9 PM. Here's your chance to rub shoulders with industry professionals, meet our keynote speaker, W. Terry Whalin, as well as other authors and attendees you can network with, all while enjoying light refreshments with like-minded individuals. (Your conference registration includes access to the Meet-n-Greet.)

What's Been Holding You Back?
Every writer faces struggles in their journey. The good news is that Write On! brings writers like you of all levels and genres together to grow skills, spark ideas and provide direction. You'll learn to move forward in specific areas of writing, publishing and marketing. Whatever obstacles you face as a writer, you can discuss them in a one-on-one with Acquisitions Editor Terry Whalin (*limited availability--see below) as well as attend workshops with experienced authors. You'll find encouragement, tips, insider secrets and knowledge you can use to overcome the hurdles you face. You'll be better equipped to share your passion--your stories and ideas--as never before.
Connections
Our conference will provide opportunities and time for you to connect with other writers, learn key strategies about publishing and marketing, and above all, be inspired! (You may even inspire someone else with your story and your experience.) Connect, Learn and Inspire—these are the words that have guided the planning of this event in order to offer a great experience to you!
Register Now!
SEATING IS LIMITED, so claim your spot right away! Only 120 can be accommodated but fortunately, registering is easy! Simply click through to lock in your seat right here on Eventbrite. [Click on the green box, "TICKETS" above, right] Your registration fee includes all conference materials, Friday night's snacks, Saturday's lunch, bottled water, and a few munchies throughout the day.

AND DON'T FORGET! If you act fast, you can schedule a session with editor and industry pro Terry Whalin, at no extra charge!

We are thrilled to offer this special opportunity to speak face-to-face with Terry, our keynote speaker and Acquisitions Editor for Morgan James Publishing. The sessions are on Saturday, but only a limited number of registrants will get one. Make sure you take advantage of this rare opportunity by registering now! This is a case where the early bird really does get the "worm"!

When you meet with Terry, you can:
Pitch Your Book

Get Expert Publishing Advice

Submit an Outline or Proposal


Ask Any Question About Writing or Publishing!

**Note: Again, please register early for the best chance of getting a spot to meet with Terry! Meetings are 15 minutes long and will take place throughout Saturday's Conference. When you purchase your ticket to the Conference, simply click on the button for a One-on-One Power Up! Session with Terry Whalin. When you check in to the Conference either Friday evening for the Meet-N-Greet or Saturday morning for the Conference, we will confirm if you have a spot (depending on the order of registrations) and then you can proceed to schedule your 15 minute slot.
Author Alert! (Another Great Opportunity)
Are you an author planning to attend the Conference? We're offering a limited number of tables for selling books. If you'd like to offer books for sale (**Note: Clean books only. See note below.) simply select "Author Selling Table" and pay an additional $20. We'll have a table ready for you to strut your stuff!

And That's Not All!
What else can you expect from Write On!? Cool DOOR PRIZES, GOODY BAGS, and tips, hints, and secrets of the industry from professionals in the know. We don't want you to miss out on this day-and-a-half unique event so much so that we've jam-packed it with value!
Lots of conferences take place in bigger, glamorous cities, like NY, Chicago, and Dallas. We've taken the big-city conference mentality (authors with lots of experience) and brought it right to your back yard in Dayton, Ohio. Don't miss this opportunity!

Read below for all the Conference details including the Speakers and Session Topics. We've also included an FAQ (Frequently Asked Questions) sheet for your convenience. If you have any further questions, please don't hesitate to contact Kim at kdanisk(at)yahoo.com


WRITE ON! 2017 Conference Schedule
Friday, September 29
7:00 - 9:00 PM Meet-n-Greet Event
Saturday, September 30
8:30 – 5:00 PM Conference
To see the map or for driving directions: Go HERE.

Conference Speakers and Session Topics
W. Terry Whalin, KEYNOTE SPEAKER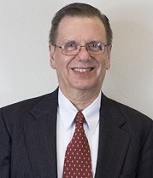 Keynote Talk:
THE UNKNOWN ROAD AHEAD
The great author Paul Little said years ago, "God can't steer a parked car." You have to be on the move in the publishing world for the right door to open for your writing. It will be different for you than from me. I challenge the audience to not grow discouraged in the process but to continue in spite of any setbacks and obstacles—and there will be setbacks, roadblocks and much more. I tell about some of the unusual setbacks in my own life—ones that I could not imagine years ago—like the death of a child, the loss of a job and my own divorce—yet in each case these experiences have been used in a powerful way in my life. In this keynote, I inspire writers to return home and dig into the opportunities around them.​
W. Terry Whalin understands both sides of the editorial desk–as an editor and a writer. He worked as a magazine editor and his magazine work has appeared in more than 50 publications. A former literary agent, Terry is an Acquisitions Editor at Morgan James Publishing. He has written more than 60 books through traditional publishers in a wide range of topics from children's books to biographies to co-authored books. Several of Terry's books have sold over 100,000 copies. Terry's newest book, JUMPSTART YOUR PUBLISHING DREAMS, INSIDER SECRETS TO SKYROCKET YOUR SUCCESS is packed with insight. Also Terry has an innovative online training course to help authors effectively connect with literary agents and editors called Write A Book Proposal. Terry is a popular speaker and teacher at numerous writers' conferences and an active member of the American Society of Journalists and Authors. For more information visit www.terrywhalin.com.

Terry Whalin will be doing a special book signing immediately following his Saturday keynote! He will also be offering one-on-one sessions for attendees to meet with him throughout Saturday's event.
Tom Blubaugh, Breakout Session Speaker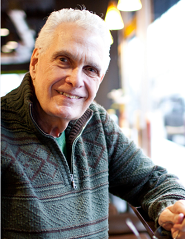 Session Title: "Old School Book Selling vs New School Book Marketing"
It is the best of times and worst of times for authors. We have access to the largest reading audience ever, more tools, and more outlets ever, so why is it so hard to get our books into the hands of readers?
Does old school selling still work? Did it ever—really? What is the difference between old school selling and new school marketing? Tom Blubaugh will help you understand the difference between selling and marketing and old school and new school. The publishing industry has made mega changes during the past ten years and it isn't through. Tom will help you stay abreast of the latest trends and pick up tips to help you be effective in today's book industry whether you've got one book to sell, many books, or haven't published yet.

Tom Blubaugh was raised in a small town in southeast Kansas. He began writing poetry at age fourteen, but has written nonfiction most of his adult life. He self-published his first book, Behind the Scenes of the Bus Ministry, in 1974, and wrote articles for denominational and business magazines from 1975 through 1995. He co-wrote The Great Adventure for Barbour Publishing Co. in 2009. Bound by Faith Publishers published his first novel, Night of the Cossack, in April, 2011 at age of 69. Tom has been a public speaker for over forty years, and is currently a Literary Strategist working one-on-one with authors and writers in all aspects of the publishing arena, social media, brand building, and book marketing. Tom has been a self-employed entrepreneur since 1973, and is married to Barbara; they have six children and fourteen grandchildren.

Linore Rose (L.R.) Burkard, Breakout Session Speaker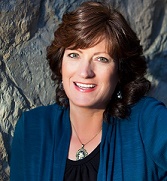 Session Title: "Build Your Platform from the Ground Up: How to Go from Zero to Pro In Half the Time" (And Impress Agents, Editors and Publishers!)

Platform. Some writers feel like it's a dirty word. Why? Because it seems endlessly out of reach, something that only big celebrities or best-selling authors can achieve. It's also the first thing publishers and agents look at when deciding whether to take you seriously. A good platform that passes their "test" boils down to having an effective, interactive web presence with a growing following--and ANY writer, author or entrepreneur can have that. What is an effective web presence? It is a multi-faceted layering of links—links that all lead to you—so that:
Your name shows up in search engines
Your book or product can be easily found and purchased
You are perceived as a professional (a "real" writer) by agents, editors or publishers
You can grow a following

You can be contacted easily by readers, agents, editors, or the media
There can be no doubt that you are active and engaged on the web.
An effective web presence is what happens when you build a platform from the ground up, using professional methods and time-tested means--such as the ones you'll learn in this webinar. Publishers don't buy just books--they buy the idea that an author will be a big asset when it comes to selling that book. In essence, they buy their platform. In this workshop you'll learn the key building ingredients you must have to pass their "test" and conquer that first hurdle (that many new writers don't even know about!). You'll also learn what NOT to do--in order to save time, money and needless effort.

Linore will also be offering a special session, "Intro to Novel Writing" open to all writers, but especially geared to those who have not yet completed a first novel, or are wondering if their first draft is good enough.

Linore Rose (L.R.) Burkard wrote a trilogy of genuine regency romances for the Christian market before there were any regencies for the Christian market. Published with Harvest House, her books opened the genre for the CBA. She also writes YA Suspense/Apocalyptic fiction as L.R. Burkard. Married with five children, she home-schools her youngest daughter, teaches writing workshops, writes numerous articles for blogs and is developing a coaching program for writers who are as yet unpublished. Also, watch for the upcoming podcast featuring Linore and fellow author Teresa Slack, "The Thriving Writer." Linore's latest PULSE EFFEX SERIES, takes readers into a "chilling possible future for America, while affirming the power of faith in the darkest of times." Find Linore on the web at http://www.LinoreBurkard.com, or at the Pulse companion site, http://www.LRBurkard.com.
Valerie J. Coleman, Breakout Session Speaker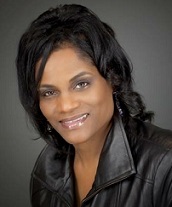 Session Title: "Self-Publishing Made Easy"
After spending way too much money to create an inferior-quality book, the average self-published author only sells 75 copies. That's not enough to cover publishing costs let alone turn a profit.
So with polished manuscript in hand, what's next? Self-publish? Vanity press? Print-On-Demand? Self-Publishing Made Easy will save you thousands of dollars, hours of research and mountains of frustration. Avoid the top five mistakes made by new authors. Learn how to price your book to sell. Get industry secrets publishers don't want you to know. Created by an expert problem solver with over fifteen years of experience in the book industry, this presentation will navigate you through the mysterious labyrinth of self-publishing to make publishing quick, easy and affordable!
Valerie J. Lewis Coleman serves experts and professional speakers to magnify and monetize their message by publishing quality books. She co-founded Dayton's premier book event: The Dayton Book Expo. Since its inception, the expo has hosted over 500 authors and thousands of book lovers. As a best-selling author and award-winning publisher, Valerie has guided aspiring authors through the mysterious labyrinth of self-publishing. With over fifteen years of experience in the book business, this expert divulges industry secrets on avoiding the top five mistakes made by new authors, pricing your book to sell and identifying dishonest publishers. Her dynamic presentation and knowledge of the business takes writers from pen to paper to published as they master self-publishing to make money! Valerie is available to speak to your book club, school, church or organization. Whether it's a ten-minute presentation or a full-day workshop, she will encourage, inspire and empower your group to publish that book! For more information about Valerie visit PenOfTheWriter.com or QueenVPublishing.com.
Donna Shepherd, Breakout Session Speaker

Session Title: "ABC's of Sparkling Writing"
Who wants to write ho-hum books that bore children with flat, preachy writing? Children's author Donna Shepherd will share twenty-six ways to keep your writing sparklingly alive, as well as tips for making your writing irresistible to children AND grownups!
Donna Shepherd's children's books feature short, playful rhymes and humorous illustrations (which include hidden items children enjoy searching for!) Her latest book, Ava's Secret Tea Party, is an old-fashioned fairy tale, replete with hidden teacups and cookies, recipes and crafts. Donna has hundreds of articles and devotions to her credit. Her devotions and stories appear in Daily Grace for Women, Anytime Prayers for Everyday Moms, and The Best Grandma in the World to name a few. Donna is founder of Greater Harvest Workshops and Middletown Area Christian Writers, and in demand as a Bible teacher, conference speaker, and singer with over thirty years of experience. For writing tips, useful links, and updates about Donna's books, visit her Fan Page: http://www.facebook.com/donnajshepherd
Sharon Short, Breakout Session Speaker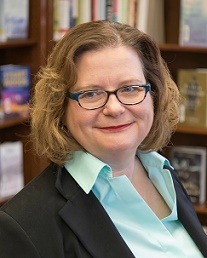 Session Topic: "Creating Believable Characters Your Readers Will Love... or Love to Hate!"
Heroes and heroines, villains, goofy sidekicks, love interests, or even walk-on characters that serve coffee at the diner... characters who come to life on your pages--and in your readers' imaginations--are essential to creating compelling fiction of any length and in any genre. This workshop provides the keys to creating compelling characters that will drive your story! We'll explore how to give your characters not only external goals but also interior motivations, how to bring their personalities to life on the page through action, dialogue and description, and best of all how to put them in conflict with one another to create a pageturning plot!
Sharon Short is the author of the award-winning novel My One Square Inch of Alaska, two mystery series, short stories, and personal essays. She serves as Executive Director of the Antioch Writers' Workshop in Ohio, the Literary Life columnist for the Dayton Daily News, and adjunct faculty for the Writing Popular Fiction low-residency MFA program at Seton Hill University. She was awarded an Ohio Arts Council individual artist's grants for literary arts in 2012 and 2016, and in 2014 was the John E. Nance Writer-in-Residence at Thurber House in Columbus. Learn more about Sharon at www.sharonshort.com and www.facebook.com/SharonShortAuthor.

DON'T WAIT! Registration is LIMITED! Pre-registration for Write On! is open until Thursday, September 7, 2017.
Early Bird Price for Two days: Only $80! Regular price: $125.00

Walk-Ins Welcome. You can register at the door, but the fee goes up to $125.
See you there! Until then, Write On!
Write On! Conference FAQs
I'm not a published author; is this event still for me?
Yes! We are excited to bring writers of all levels and genres together for learning, connecting and inspiration! You need not be a published author to attend or to get valuable information from this event. Because you will get to choose which breakout sessions to attend, you can customize the type of information you'll learn.

Do I have to be a Christian to attend this event?
No. Because this is a Christian-sponsored event, you can expect to hear references to God and Jesus and to hear prayers as we open and close the event. But we welcome all writers, regardless of religious background or prefence and look forward to the opportunity to serve you in this way! The motto of the Dayton Christian Scribes is "Writing for God's Glory!" Note: This conference does not focus on the Christian Writing Market but rather all types of writing.
Is there an age limit to enter the event?
While we don't have a specific age requirement to attend the conference, we suggest younger writers wishing to attend are around age 15 and have a strong interest in writing. (We encourage younger writers to attend by offering a student discount!)

What are my parking options when I arrive at the event?
The Conference location has plenty of parking spaces available. See the above map or the location website for directions.
I'm an author wanting to attend the conference and would love to bring along my books to sell, as well as promotional materials to distribute. Can I do this?
Yes! We welcome authors participating in the conference to sell their books and are happy to provide this opportunity to connect you with fellow readers! For an additional $20, you will get a table to use for selling books throughout the day. If you are interested in this opportunity, please click on the "Author Selling Table" option for purchasing tickets and add it to your registration fee. Please bring any promotional materials to give away (such as bookmarks, etc.) the day of the event.

What should I bring to the event?
1. Feel free to bring your own water and/or snacks if you wish! We will provide boxed lunches as well as bottled water throughout the day. If you have special dietary needs or concerns, you are more than welcome to bring your own lunch to the event. NOTE: Event food may contain traces of nuts and/or dairy and will not be gluten free.

2. We will provide paper and folders to hold all of your valuable material and notes from the event. You may wish to bring your business cards or contact information, as well as any other information you might want to share about your books, etc.
3. For those of you who purchased a book table, you may bring a table cloth (if desired) and your book displays. Please also be sure to bring adequate change, if you plan to accept cash for purchases. We will not be able to provide change.
4. If you are an author and wish to donate a book for our door prizes, please bring your book on the day of the event and look for Kim, Conference Director, when you arrive. Or feel free to contact her ahead of time at kdanisk@yahoo.com to make arrangements. Thank you!
5. Since there will be books available for purchase throughout the day, come prepared to do some fun browsing and shopping! Bring cash or checks. (Not all sellers will be able to take credit or debit card payments.) Thank you for supporting our speakers and authors!
Do I have to bring my printed ticket to the event?
Yes, please bring your ticket to the event if you are able. Upon purchase, PRINT YOUR TICKETS and bring them with you to morning registration. That's it! (If printing tickets is a problem, don't worry--we'll still have your information.)
What is the refund policy?
You may request a refund until August 1st, less a $5 service charge. Afterwards, no refunds can be given.

Can I pay at the door?
Yes, you are more than welcome to pay at the door. Please bring either check, cash or credit card. Registration fee at the door is $125.
To see the map or for driving directions, go HERE.
Can I attend only Friday or Saturday of the Conference and pay a reduced registration?
If you cannot attend both days of the conference, that is fine. However, the registration is one price and includes both days.

Is this event handicap accessible?
No, there are a small set of stairs that lead to the conference area. We will have plenty of Scribes members available to assist you should you need help in unloading your table materials, etc.
Ready to sign up? We hope you will join us for this day packed full of networking opportunities, learning and inspiration!
** By "clean" books, we mean no books with gore, sex, or foul language.
MAP and DRIVING DIRECTIONS: To see the map to the location, go here:

TAGS
writing, writing conference, writing tips, authors, novels, writers' conference, workshops, breakouts, keynote, publishing, inspiration, Dayton Christian Scribes, W.Terry Whalin, Tom Blubaugh, Linore Rose Burkard, Valerie J. Coleman, Donna Shepherd, Sharon Short
Date and Time
Location
Sovereign Grace Church
(Inside) Sugarcreek Elementary School
51 South East Street
Bellbrook, OH 45305