Description
Bring a friend and save! Registration includes handouts, a lined notebook and pen! Details below: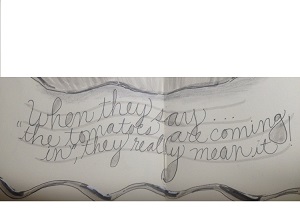 Even though keyboarding may seem to be winning out in our schools, offices and homes, handwriting—the act of holding a pen or pencil in your hand and moving it on paper—is more important than ever. Numerous studies show that unlike typing and texting, the act of handwriting stimulates the brain and increases our ability to come up with new ideas and to retain information. Good handwriting also makes you stand out from the digital crowd. In this easy and enjoyable afternoon workshop, you'll:
Learn tips and good practices for improving your everyday handwriting
Explore both manuscript and cursive styles of writing
Try out different types of writing tools
Improve your handwriting for personal and/or professional use
Take home helpful handouts and a new pen
Instructor: Debra Dick
Price Range: $20.00 to $32.00 per person depending on ticket type purchased. Bring a friend or two and pay less per person. Includes handouts, a lined notebook and pen!
Image and description copyright, Debra Dick, 2015.