Description
The Write Back to You journal is a guided journal for writing yourself back into your life.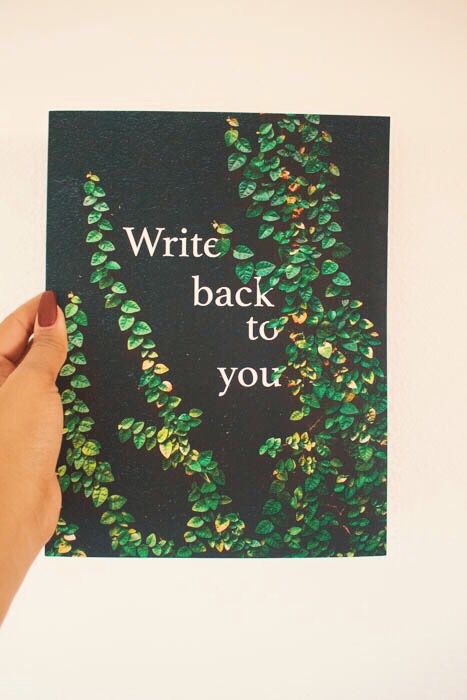 This journal was crafted with intention in mind, with the creative in mind, with the mother, father, hard-working individual, you, who was –– once –– excited about your days. You used to wake up and look forward to writing/creating/living. Now… you don't have time for that. Life got in the way. And, unlike your creative projects, some things you can't put off. The only problem? You miss writing and feeling productive. I'm Camari and I want you to be happy, feeling more loved, more creative. This journal aims to ask you the good questions, some that we have been afraid to ask ourselves, but need to. This journal aims to get you back in touch with yourself. (for more information on my story and the concept of this book, see below)
---
I'm SO excited! This book release will be held at the beautiful, rustic, yet urban Cielo Galleries in Los Angeles. I love this place and I think you will too ;)
Please note: Each paid ticket serves as a pre-order for the journal. In order to make sure there are enough copies, please pre-order today.
Entry is free, but I am asking you to please RSVP to ensure seating and snack count.
There will be light snackies to munch.
---
More about the concept of the book: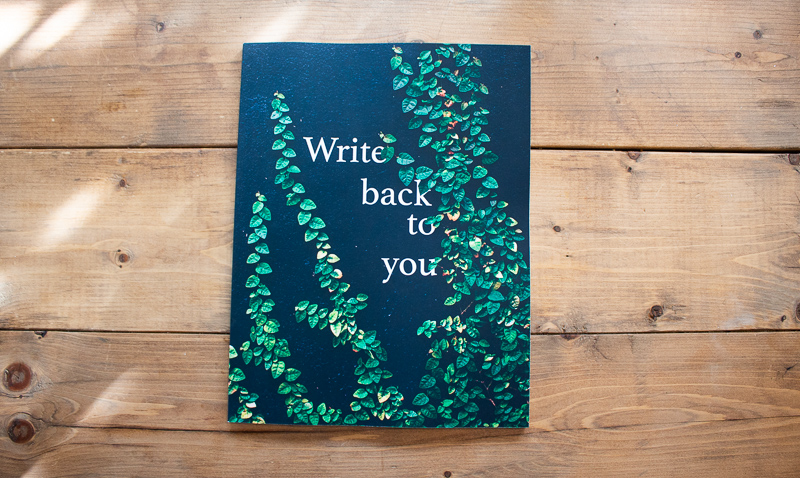 Last year, I was completely out of touch with who I was. I was ripping and running through life, making sure everyone else around me was taken care of. But I was leaving little room for some passions I wanted to explore.
I would wake up early, thinking I might do some creative work first thing. But instead, I immediately checked emails, logged in to Instagram, got up and dressed, left the house to work, only to come home after 6, tired. I might try to get some writing and creative things done before bed, but usually, I'd find myself bingeing on Netflix instead.
That pattern left me dry, disappointed, and depressed. I was mindlessly going through life, feeling like, This is how my life is always gonna be.
I was wrong.
After speaking with a mentor friend of mine, she told me, "Camari, you have edited yourself out of your life."
And she was right. I realized I'd been making a strikethrough line on every single thing I wanted to do and replaced it with something unfulfilling.
Determined to edit myself back in, I searched high and low for a resource that would get me back to myself. I couldn't find anything.
So, I created my own.
Write Back to You, a guided journal for writing yourself back into your life.
I asked myself many questions that I needed to know — again — about myself. I look at it as dating myself or perhaps taking a course, Camari 101. And it has worked!
I feel more in love with myself. I foster more grace in my life. I am more gentle to myself because I understand that I am not a machine to work into the ground. I am a beautiful human being.
This revelation only came about after doing some deep (and continual) work with myself.
And now, I'm making time in my life to do the things I want to do, the things that fulfill me.
If this sounds anything like you, I want you to join me. Click that ticket link, share with a friend who you know may need this, and I will see you in June.
---
A REVIEW OF WRITE BACK TO YOU