Description
Please join WRISE calgary for a night of education and networking at Best Last Brewery and Distillery on October 7, 2019 from 5:30 to 7:30 PM. We will hear from Justeen Kolody from Crestview Electric and learn about her career and experience in the renewable industry.
Justeen came to CVE Solar more recently in July of 2018, she holds a Bachelor of Management degree from the University of Lethbridge. She recently completed her Electrical Journeyman Red Seal in March 2019, and recently achieving her Blue Seal as well. She has four years of experience in commercial electrical, as well as various experience as lead hand on small projects and working in the service department. Justeen became interested in renewable energy, particularly in solar after her first-year instructor, Nathan Ward taught about it in class. After the first year Justeen enrolled and completed the Solar PV- Installation for Electricians offered at SAIT. Later, she would be presented with an opportunity to work alongside Nathan Ward, planning, estimating, quoting and designing solar projects for CVE Solar.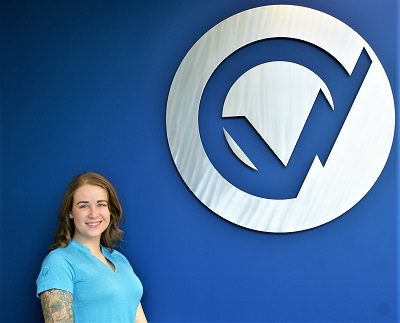 ---
WRISE is promotes the education, professional development, and advancement of women to achieve a strong diversified workforce and support a robust renewable energy economy.