Description
Tom DeWeese, President of the American Policy Center presents
The Wrenching Transformation of America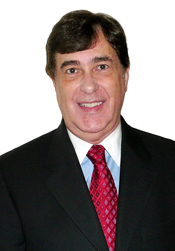 You are cordially invited to attend one of the five presentations
coming to Ohio about Agenda 21/Sustainable Development.
Tom DeWeese is one of the nation's leading advocates of
individual liberty, free enterprise, private property rights, personal
privacy, back-to-basics education and American sovereignty and
independence.
A native of Ohio, he's been a candidate for the Ohio Legislature,
served as editor of two newspapers, and has owned several
businesses since the age of 23. In 1989 Tom led the only privatelyfunded
election-observation team to the Panamanian elections. In
2006 Tom was invited to Cambridge University to debate the issue
of the United Nations before the Cambridge Union, a 200 year old
debating society. Today he serves as Founder and President of the
American Policy Center and editor of The DeWeese Report.
For 40 years Tom DeWeese has been a businessman, grassroots activist, writer and publisher. As such, he has always advocated a firm belief in man's need to keep moving forward while protecting our Constitutionally-guaranteed rights.
See more at: http://americanpolicy.org
Location #1
Northwest, July 18th - 6:30pm
Camden Falls Conference Center
2460 S. State Rout 231, Tiffin, OH
Contact: Jim Green at 567.230.0044
jimgreeninsurance@bizwoh.rr.com
or Marsha Rexroth at 419.618.0626
kmrexroth@thewavz.com
Location # 2
Central, July 19th - 6:30 pm
Berlin Church, Lewis Center, OH
5175 S Old State Rd, Lewis Center, OH
Contact Barry Sheets at 614.989.5293
barry@principledconsult.com
Location #3
Northeast, July 20th - 10:00am -12:00pm
Prince of Peace Lutheran Church
28455 Center Ridge Rd., Westlake, OH
Contact: Kirsten Hill at 440.453.4140
kirstenphill@gmail.com
Location # 4
Northeast, July 21st - 1:00-4:00pm
Stringz & Wingz Z-Plex
1543 State Route 303,Streetsboro, OH
Contact: Steve Berecek at 330.527.0258
sberecek@hotmail.com
Location # 5
Southwest, July 23rd - 7:00-9:00pm
Washington Heights Baptist Church
5650 Far Hills Ave., Dayton, OH
Contact: Barbara Burkard - 513-897-3130
burkardba@aol.com
Admission is FREE, but donations would be appreciated.
Organizer of Wrenching Transformation of America