WREN & The REInvestors - Avoiding Real Estate Mistakes
Description
For our first event of the Fall!
Russell Westcott, veteran Real Estate Investor, Chief Communication Officer with http://www.TriUrban.com will take you on journey, and a deep look into a brand new Real Estate Investing paradigm.

Specifically, you will discover:

• A new set of lenses to look at building your Real Estate portfolio.

• How to avoid some of the most painful and expensive lessons you will experience as a Real Estate Investor.

• The brand new 'Triple 7' Investment roadmap.

• An investing strategy that will virtually eliminate your long-term capital expenditures, increasing your overall Return On Investment (ROI).
• Dramatically reduce your headaches, and stress from owning & managing a portfolio of properties.

• How obstacles and mistakes can be your greatest ally in your journey toward Real Estate Investing success.

After this highly entertaining and engaging conversation, you will walk away with greater wisdom, and may never look at Real Estate the same way again.

This is a must attend conversation, as it literally could save you hundreds of thousands of dollars!

Register and pre pay for this event. $20 gets you hundreds of dollars of real estate investing education, insight and lessons.
Thank YOU to our sponsors!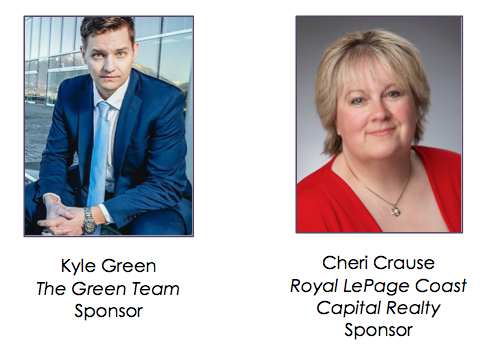 About the Speaker - Russell Westcott

Husband, Father, Real Estate Entrepreneur, Author, Inspirational Public Speaker

Russell Westcott is a full-time veteran Canadian-based professional real estate investor, best-selling author, member of the executive team at TriUrban Inc., and an inspirational public speaker.

Russell's presentations have been called passionate, entertaining, educational and inspirational. At his core he is a teacher, and has moved more than 100,000 people with his books, audio programs, presentations, interviews and podcasts. He has a natural gift and empathy for mentoring other real estate investors, entrepreneurs, and aspiring public speakers.

He has built his first million-dollar real estate portfolio within his first year of taking the leap into real estate investing, and continues to build and manage his personal real estate portfolio. Russell has co-authored 2 best-selling Canadian real estate books; 97 Tips for Canadian Real Estate Investors and Joint Ventures: The Canadian Investors Guide to Raising Money and Getting Deals Done.

Date and Time
Location
Refund Policy