Description
Join Tommy McFLY, Kelly Collis, Jen Richer and our #TommyShow Family for Wreaths Across America. The annual tradition continues and we'd love you to be part of this impactful day. We're going to meet at Pentagon Row Plaza and walk over to the South Gate of Arlington National Cemetery at 730AM. Each year we come together to Remember those brave men and women buried at Arlington National Cemetery. We Honor their legacy by laying a wreath and saying their name. This family-friendly and truly inspirational event will Teach everyone who joins us the meaning of gratitude for their service.

MEET UP at Pentagon Row Plaza.
We're moving at 730AM toward Arlington National Cemetery and making our way over to the "South Gate." The gates and security screening open at 8AM, there's no TSA PRE check so we want to be there early. We'll begin laying wreaths in section 64 at 9AM when the opening ceremonies conclude.
Wreaths Across America is a private organization that depends on private and coporate donations to lay a wreath on each of the nearly quarter million graves at Arlington National Cemetery. If you'd like to donate some wreaths please follow this link to our fundraising page.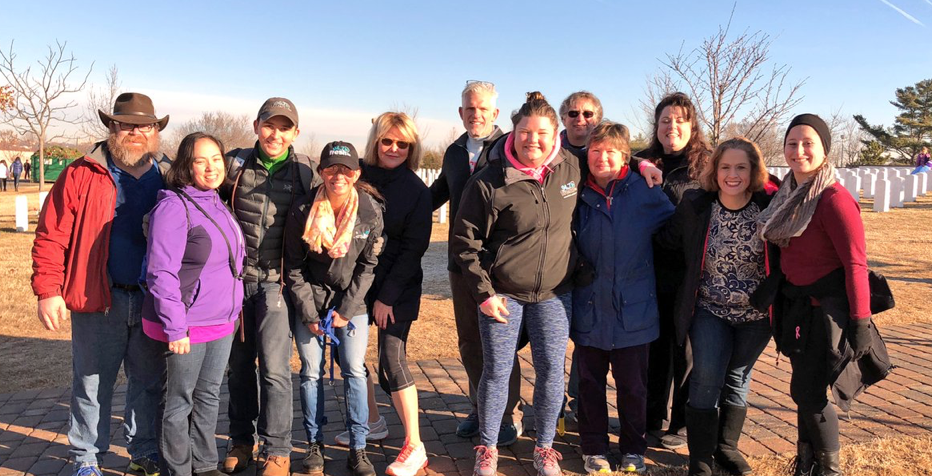 We're so excited to see you and continue this annual tradition.
Much Love,
Tommy Kelly and Jen