Description
Before we start looking to 2018, let's tie a ribbon on your 2017. Recognising everything you've achieved and everything you haven't (yet). We will explore what held you back from achieving your dreams. Often it is just our thoughts, so we will look at some simple techniques to stop your thoughts from having so much power over you. Wrapping it up so that you end the year well, ready to start 2018 with an open heart. Celebrating and releasing 2017.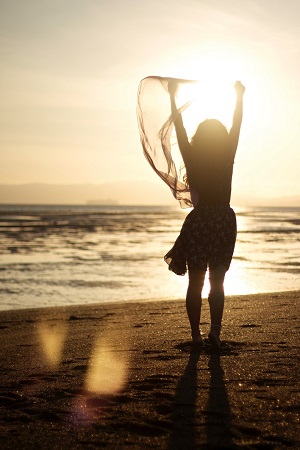 My background is in body psychotherapy, so we'll use a combination of mindfulness and movement therapy to help get the synapses firing and the creative juices flowing.
In this workshop we will explore:
* What you've achieved and how you felt about 2017.
* We'll look at what you've learned and created as well as the things you've left behind.
* What's held you back and see if we can open the floodgates for 2018. You'll learn some simple defusion techniques from Acceptance and Committment Therapy that help you untangle yourself from difficult thoughts and feelings, so that they have less sway over you, and you are able to get on with your plans and dreams.

This workshop is experiential, which means it will be a mixture of listening, talking and thinking with a bit of movement and mindfulness for good measure.
There will be food to celebrate the end of the year (so please let me know if you have any dietary requirements).
It is your choice to move as much or as little as you want. For example, I have clients with shoulder, knee and hip replacements who work within their own limit and adapt movements to suit their own body (or just don't do that particular movement).
Details:
Time: 1-4pm on Saturday 2 December 2017 (please arrive at 12.45pm'ish for a 1pm start)
Investment: $50 (full payment required on booking required to hold your space).

Venue: Serenity Space Yoga Studio, 202 Prince Edward Parade, Scarborough QLD 4020.
Parking: Street parking is available.
Refreshments: This is a celebration of your year, so I'll be providing some celebratory afternoon tea. Please let me know via SMS if you have any dietary requirements.
Wear: Comfortable clothes you can move in. Please think "comfort" rather than glamorous.
Bring: A yoga mat if you have one, water and an open heart.
This workshop is for:
People over the age of 24 (but younger people over the age of 16 are welcome to come with family members). Male and female. It is for anyone that wants to learn ideas and techniques to help themselves feel better.
This workshop will involve some gentle movement: some stretching, breathing and some postures (like yoga) so wear comfy clothes you can move in.
To learn more about Sarah hop on over to the website.
Please give me a call on 0450 22 00 59 if you have any questions.
Sarah