We are thrilled to announce a hands-on, day-long seminar: Wrap Your Head, Heart, and Hand Around Plant-Based Eating, Holiday Edition
About this event
We are excited about hosting live events again. Please join us for a day-long seminar on how to approach the holidays with plant-based confidence!
Wrap Your Head, Heart, and Hands Around Plant-Based Eating: Holiday Edition! 
Saturday, November 6th, 2021, 9:00am-5:00pm.
Proof of COVID-19 vaccination required as a condition of attendance.
Take the mystery out of plant-based eating. This experience is designed for those individuals who seek a more intimate setting in which to hear the message, collaborate with others on transitional solutions, and learn "how to" from plant-based veterans!
Our goal is to give you the information, confidence, and skills to create delicious, plant-based food for your family, loved ones, and community—especially around the Holidays! What's more, the seminar will take place at The Knob, a beautiful private residence nestled in the woods near Chardon, OH, a spot where we host many of our family Holiday events and meals. 
Our focus will be on three key areas: 
1. Plant-based nutrition's role in disease prevention and reversal. 
2. Navigating the hurdles and challenges of eating plant-based and helping loved-ones do the same. 
3. How to make easy, delicious, appetizing, and enjoyable plant-based food!
Our day together will include information, demonstrations, extensive discussion, hands-on lunch prep, Q&A, optional light yoga or nature walk (dress appropriately!), and culminate with dinner and discussion with Dr. C.B.Esselstyn, Jr. and Ann Esselstyn over the beautiful, plant-based meal we prepare together!
We are limiting the size of our event to 20 participants. Sign up today and grab your spot. Again, proof of COVID-19 vaccination required as a condition of attendance.
Excited for you to join us, Jane Esselstyn, Brian Hart, Dr. C.B.Esselstyn Jr., and Ann Esselstyn
Accommodations near The Knob: Quail Hollow Resort and Comfort Inn.
$100 cancellation fee within 72 hours of the event.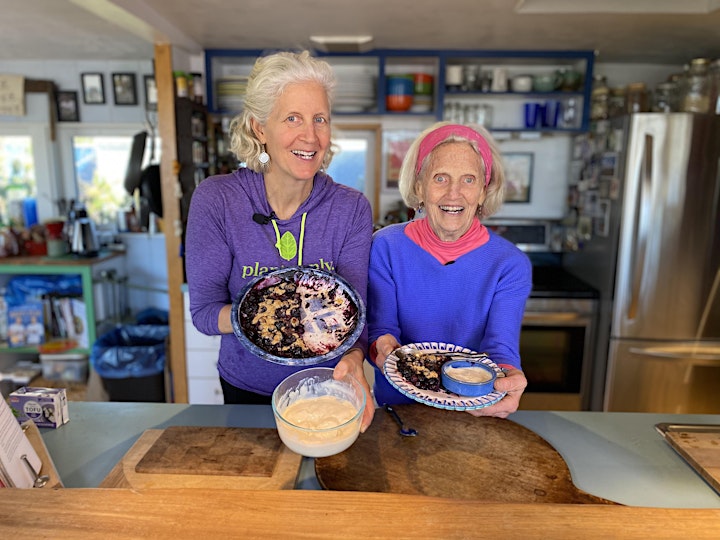 Organizer of Wrap Your Head, Heart, and Hands Around Plant-Based Eating, Holiday Edition
Jane Esselstyn RN is a fresh and charismatic voice on the plant-based, whole food diet. She brings her perspective and passion as a woman, nurse and mother to creating on-ramps to the plant-based way of life. Jane is an avid and inventive designer of plant-based recipes and the co-author of The Prevent and Reverse Heart Disease Cookbook with her next door neighbor and mom, Ann. And she created the recipe section of the #1 NYTimes bestseller, Plant-Strong, by her brother, Rip Esselstyn.
Like many in the Esselstyn family, Jane presents her work, research, and recipes across the country. Her presentations, food demonstrations, samples and food parties bring clarity of understanding and a can-do attitude to the power of plant-based eating.
Jane has worked as a science, outdoor, and health educator for over 25 years, and more recently a researcher. The Journal of Pediatrics recently published the study she worked on with the Cleveland Clinic observing the effect of a plant-based diet on pediatric obesity and hypercholesterolemia. Jane created the classroom curriculum and the kitchen curriculum and creations for the month long study. A tireless champion for kids and their health, Jane brings remarkable clarity, compassion, and humor to the table.